Belarusian star claims maiden Grand Slam title
Aryna Sabalenka defeated Elena Rybakina to win the Australian Open
Aryna Sabalenka won the first Grand Slam title of her career as the Belarusian fought back from one set down to defeat Elena Rybakina in a pulsating Australian Open final on Saturday.
Appearing in a maiden major final, fifth seed Sabalenka found herself behind after an imposing start from Rybakina saw the reigning Wimbledon champion claim the opening set 6-4. But Sabalenka gradually exerted her own big-hitting game and leveled the match by taking the second set 6-3.
Both players continued to produce some dazzling shot-making at Rod Laver Arena in a battle befitting the occasion. It was Sabalenka who made the crucial move by breaking Rybakina's serve in game seven of the decisive set. Despite a wobble as she saw three match points slip away, Sabalenka held her never to serve out the final set 6-4 and take the title with it.
On sealing victory, the 24-year-old collapsed onto her back and covered her face in disbelief as she celebrated by far the biggest prize in her career. Sabalenka will also rise to number two in the world in the updated WTA ratings on Monday – matching her career-best position.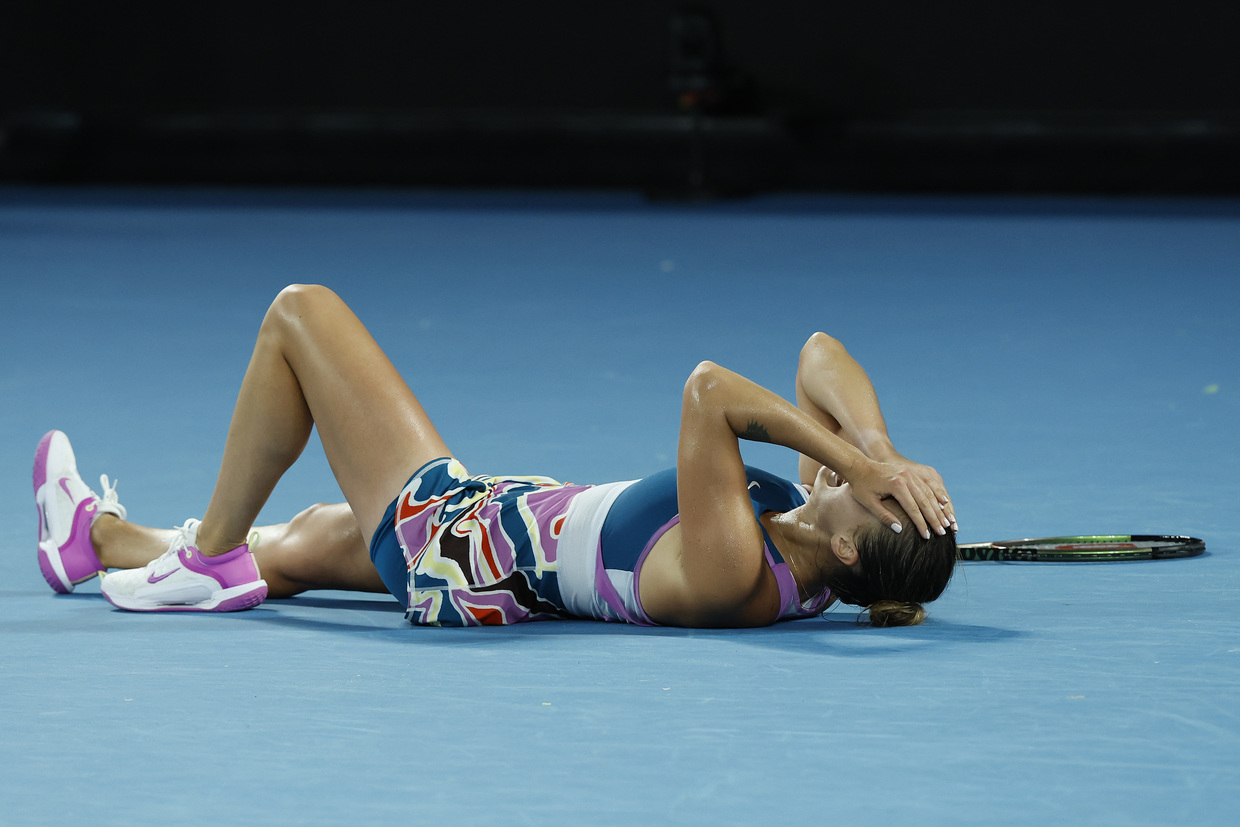 "I am super nervous," said Sabalenka after she was handed the Daphne Akhurst trophy by US tennis icon Billie Jean King. "Congratulations, Elena. Hopefully we will have many more battles, hopefully in the final of Grand Slams.
"Thank you everyone, and thanks guys for an amazing atmosphere. It was an enjoyable tournament to play in. Thanks to my team, they are the craziest team on the tour.
"You guys deserve this trophy more than me. I hope next year I come back even stronger and I will show you even better tennis," added the Minsk-born Sabalenka, who was competing at the tournament under 'neutral' status due to the ongoing sanctions placed on many Russian and Belarusian athletes because of the conflict in Ukraine.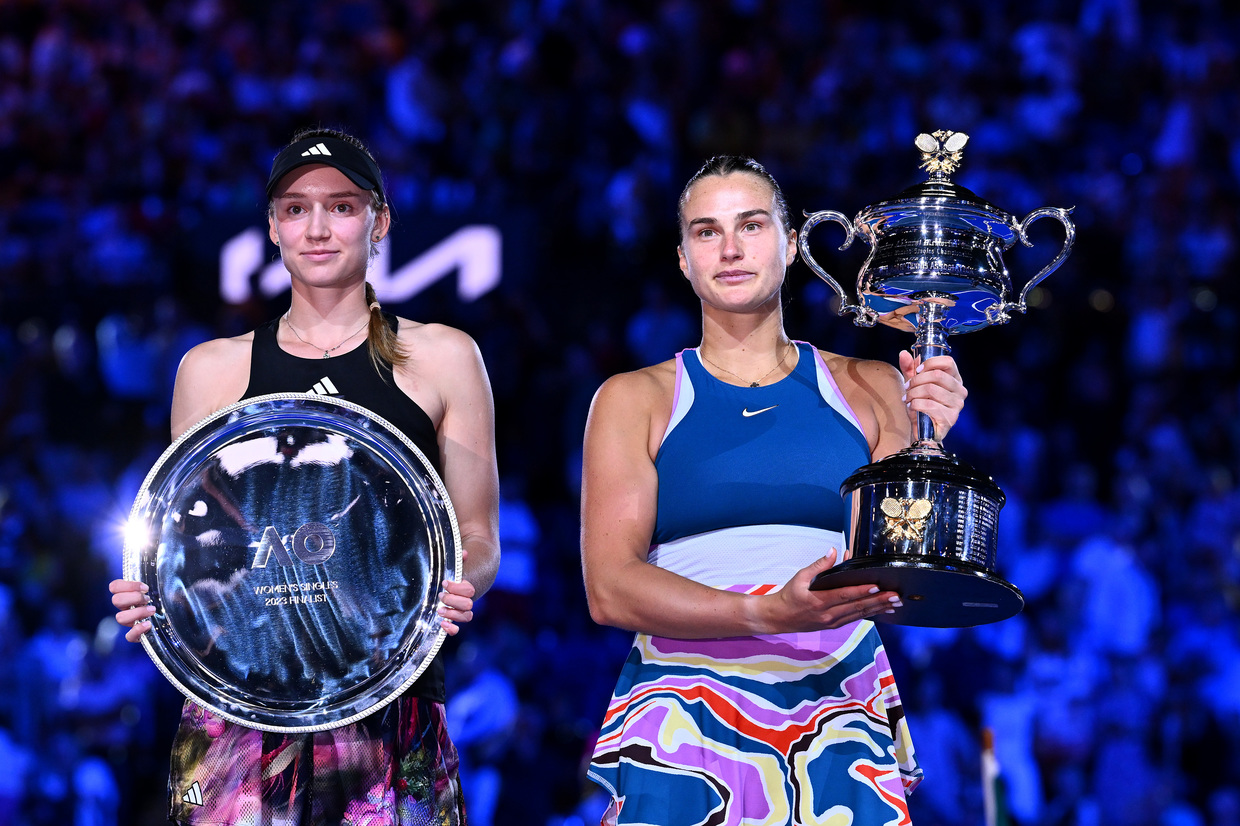 For Rybakina, 23, it was disappointment Down Under as she missed out on adding another Grand Slam to the title she won at Wimbledon last year. Nonetheless, the Moscow-born player – who has represented Kazakhstan since 2018 – proved that she is set to contend for more major prizes in the years to come.
"I would like to congratulate Aryna. I know how hard you have worked and hopefully we will have many more battles," said the gracious Rybakina in her own post-match comments. Seeded 22nd in Melbourne, Rybakina will now make her debut in the world top ten as a result of her run to the final.