Minnows shafted as World Rugby clears controversial 6N-TRC comp, agrees 2027 RWC expansion and date change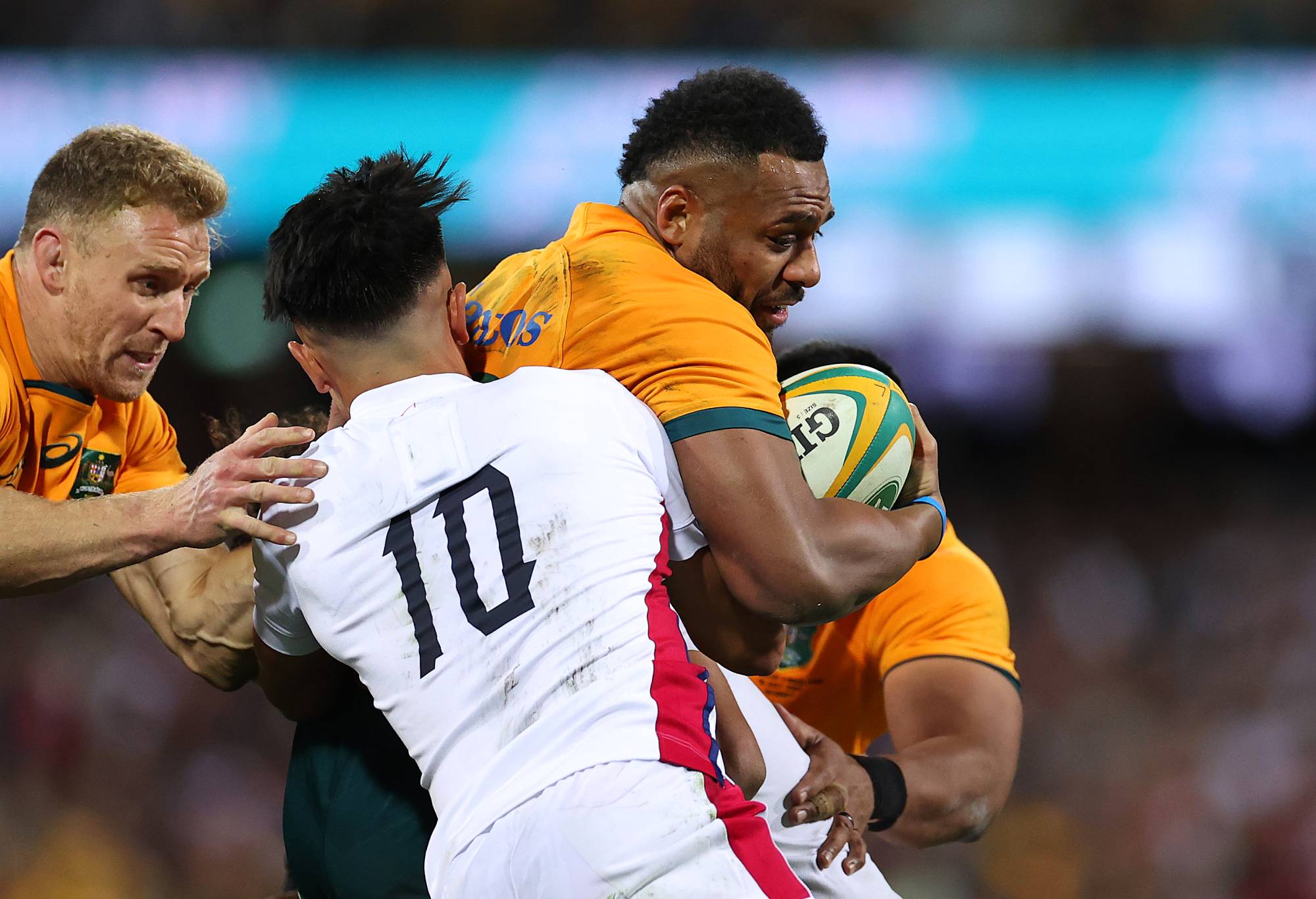 PARIS – The controversial Nations Championship will go ahead from 2026 following a narrow vote by the World Council, while Rugby Australia has been successful in a date change for the 2027 World Cup.
The Roar understands rugby's powerbrokers have agreed to Rugby Australia's request to shift the start of the 2027 World Cup two weeks later than planned to give the tournament clean air after the NRL and AFL finals. It is thought European club owners, particularly in France, were initially resistant to the change due to its impact on their competitions.
The Council has also agreed to change the number of teams for the 2027 tournament from 20 to 24, according to sources.
World Rugby chiefs Bill Beaumont and Alan Gilpin are scheduled to address media early Wednesday morning AEDT. It was reported that the World Council – representatives of the Test playing nations – voted 41-10 to pass Nations Championship, requiring a minimum of 39 votes.
The Nations Championship competition brings together the Six Nations and Rugby Championship teams along with Japan and Fiji in a competitive series that will be played in the existing July and November international windows.
The series, to be held in alternate years so as not to impact World Cup preparations and protect Lions tours, will lock out tier two nations such as Samoa and Georgia.
It is likely to mean the end of the traditional three-Test series in Australia every year by one international touring team.
Both Six Nations Rugby and SANZAAR released statements in July to the effect the Nations Championship had been agreed on.
The two governing bodies will own and operate the tournament, which will feature the ten sides over which they preside, plus the two invited nations.
A statement from Six Nations earlier this year stated: "A transparent selection process will be managed by SANZAAR, supported by World Rugby and the International Rugby Players, to determine these two invitational unions."
The decision was criticised by Samoa during the current World Cup with fears their chances of improvement were hampered by being shut out of the Championship.