Remembering Sir Bobby Charlton: A gentleman of the beautiful game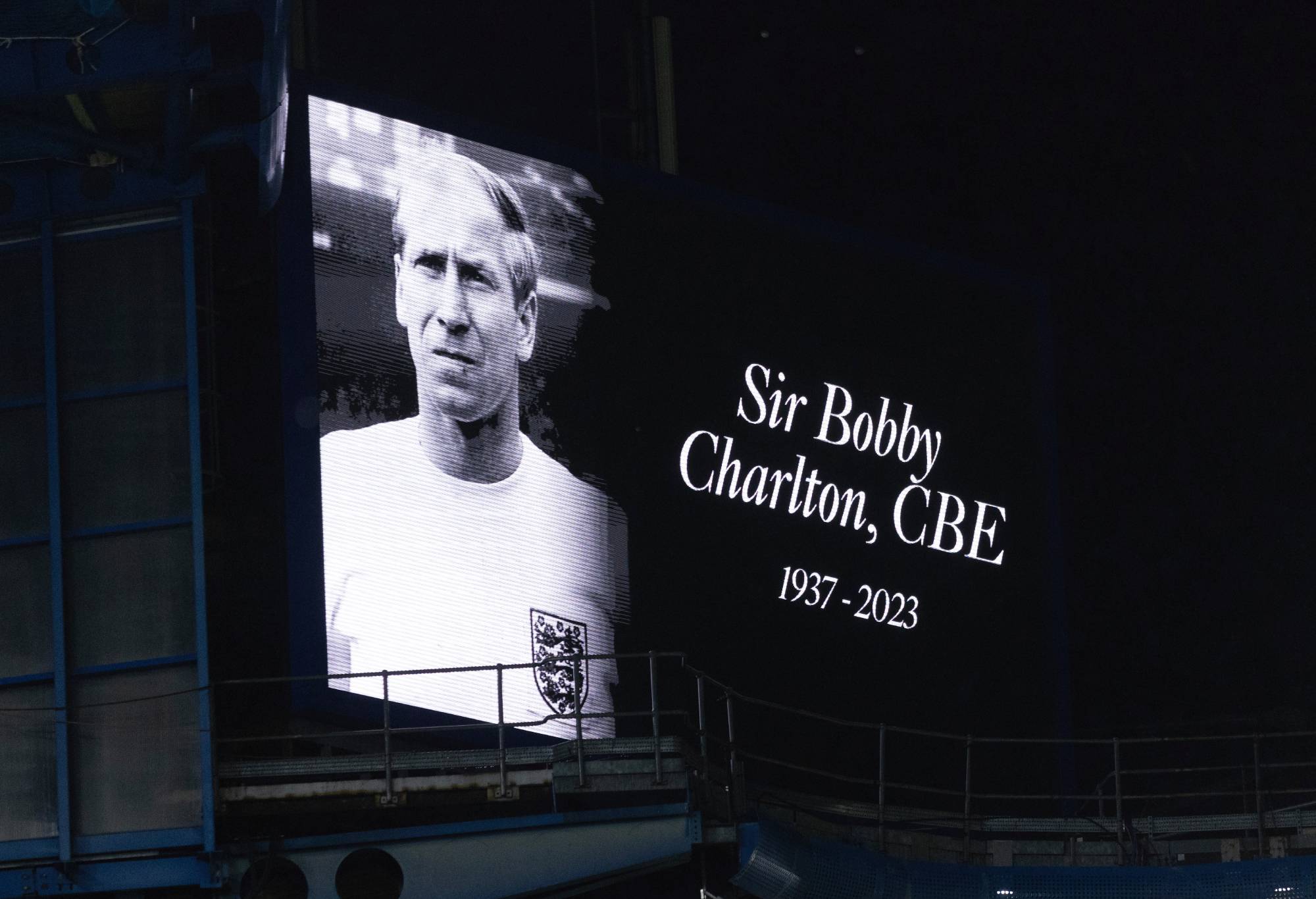 As I sit here contemplating the passing of Sir Bobby Charlton, I can't help but be overwhelmed by the immense impact he had on the beautiful game and the lasting memories he leaves behind.
This iconic English soccer player, whose extraordinary life came to an end at the age of 86, was not just a legend for Manchester United and England but a symbol of sportsmanship and integrity that transcended borders.
Let's take a moment to reflect on his life and legacy.
A gentleman of the beautiful game, Sir Bobby Charlton, recognised by many as the greatest English player to ever grace the pitch, wasn't just known for his skill and talent, but also for his gentlemanly conduct both on and off the field. He was a true embodiment of the spirit of soccer, and his legacy will forever be remembered.
A record-breaking scorer, Charlton was a prolific attacking midfielder, renowned for his ferocious shot. He held the title of the all-time leading scorer for both Manchester United (249 goals) and the England national team (49 goals) for over four decades. His records were eventually surpassed, but his impact on the game remains unparalleled.
One can't help but wonder, what did it take for him to maintain such consistency and excellence throughout his career?
Charlton's journey was one of resilience and triumph. He survived the tragic 1958 Munich plane crash that wiped out so many. Yet, he rose from the ashes, forming the iconic "Trinity" with George Best and Denis Law, leading Manchester United to the 1968 European Cup title. One can't help but ponder the strength of character it took to overcome such adversity and achieve greatness.
Charlton's impact on the game spanned generations. His record-breaking achievements with England, including three crucial goals in the 1966 World Cup which continues to inspire players and fans worldwide.
Sir Bobby Charlton's humility and discipline were his defining traits. He was never sent off in 758 appearances for United or in 106 internationals for England. These qualities set him apart, not just as a player but as a role model for aspiring athletes. How did he maintain such composure in the heat of competition?
Beyond the field Charlton's contributions to the sport extended beyond his playing days. He delved into coaching and founded a youth scheme that nurtured talents like David Beckham. He played a pivotal role in bringing Sir Alex Ferguson to Manchester United, setting the stage for an era of unparalleled success.
Knighted by Queen Elizabeth II in 1994, Sir Bobby Charlton's statue outside Old Trafford stands as a testament to his everlasting impact on Manchester United. His career was free of controversies and distractions that often marred other players' legacies. He was a man who united people beyond the divides of club and international football. What can we learn from his ability to rise above the tribalism of the sport?
In November 2020, Charlton was diagnosed with dementia. His passing leaves Geoff Hurst as the sole surviving member of the 1966 England team. Sir Bobby Charlton's legacy will continue to resonate through the annals of soccer history. He was more than a player; he was a symbol of the values and virtues we cherish in the beautiful game.
As we bid farewell to this legend, let's not forget the lessons and inspiration he leaves behind.