A playing team of coaches: How would the current 17 NRL mentors actually go playing alongside each other?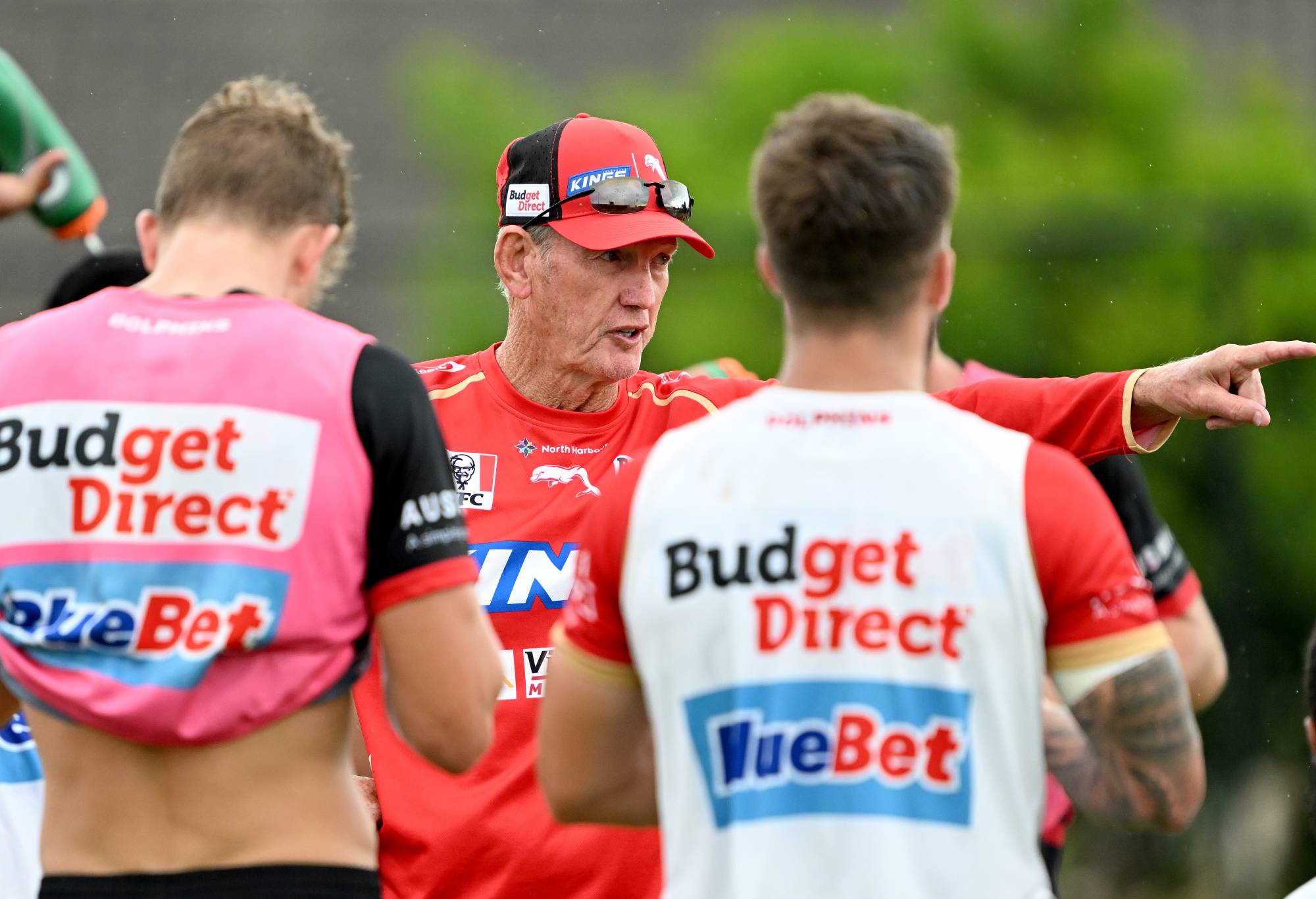 We know that great players do not necessarily make great coaches – for example, I would say that is true for someone like Brad Fittler.
It is also true that some of today's best coaches were pretty ordinary in their playing days – I would put Trent Robinson and Andrew Webster in that bracket.
Of course, some great players have also gone on to prove themselves with the clipboard – take Mal Meninga and Bobby Fulton, for example.
Then there are those who took their ordinary on-field form with them when they became coaches – I think that applies to Anthony "Hook" Griffin.
So, let us take a quick look at the playing history of the current coaches of each of the 2023 teams, from their respective playing days, and try to line up how they would fare if they took to the field in a "dream team".
Ivan Cleary (Panthers) – With 186 first-grade games and 1,363 points across four clubs in his 11-year playing career, the only thing missing for Cleary was a premiership ring, and now he has three since swapping his playing career for his new gig as a first-grade coach (and occasional bus driver).
Wayne Bennett (Dolphins) – Way back before the invention of television, Bennett was a dashing utility back playing in the Brisbane competition and was good enough to not only be selected for Queensland on seven occasions but also made the Australian tour to NZ in 1971.
Jason Demetriou (Rabbitohs) – A St George junior, Demetriou is virtually unknown in NRL playing circles as he headed to England in his early 20s to seek his rugby league fame and fortune. He spent 13 years there, and while primarily a very effective centre, he also played every other backline position at some stage, as well as many games in the back row. Despite years of effort and perseverance Demetriou never won a title in the United Kingdom, and I wonder if he ever will with the Rabbitohs.
Craig Bellamy (Storm) – Bellamy's 150 games as a player with the Raiders pales into insignificance these days against his 550 games as coach of the Storm, but he was a very handy player in his day, and very versatile. Although probably best described as dogged rather than brilliant, he did win a premiership off the bench with the Raiders in 1990.
Jim Lenihan (Titans) – Even St George fans will struggle to remember Lenihan running around on the wing way back in 1998, particularly when they were all watching Nathan Blacklock cause havoc on the opposite side of the field. Perhaps Lenihan's main claim to fame was that he played in the Dragons final match prior to the merger with Illawarra.
Kevin Walters (Broncos) – One of the Broncos favourite sons as a player and now just as popular as their coach. Walters has impeccable playing credentials, winning six premierships in total, including five with the Broncos, representing Queensland on 20 occasions, and playing 12 tests for Australia.
Ricky Stuart (Raiders) – Before he grew a massive chip on each shoulder and took up coaching, Stuart was some player, as his record suggests. Playing 243 first-grade games including three premierships, 14 Origins for NSW, nine tests for Australia, a Dally M medal, a Rothmans medal, and a Clive Churchill medal.
Tim Sheens (Tigers) – When it comes to grumpy old men Sheens has even got Wayne Bennett covered. Although a very handy forward in his 13-year career with the Panthers, he has proved to be a far better coach than a player.
Ryan Carr (Dragons) – A Cronulla junior, Carr spent several years unsuccessfully trying to crack first grade with a number of teams before switching to coaching as a young man. He certainly was not the worst coach the Dragons had this year.
Todd Payten (Cowboys) – Payten was always "Mr Dependable" in his 16-year career and won a premiership with the Tigers playing off the bench under his fellow front-rower Tim Sheens in 2005.
Craig Fitzgibbon (Sharks) – Fitzgibbon is the most recent player to find himself in charge of an NRL team, and as a player, they did not come much better. He played over 300 first-grade games, both here and in England, scored nearly 1,850 points in his career, won a premiership and the Clive Churchill medal in 2002, and was a regular selection for both NSW and Australia.
Brad Arthur (Eels) – Arthur made the unlikely switch from the halves to the back row during his time in the lower grades with both Parramatta and Penrith and never made it to first grade. He was just 11 years of age when the Eels last won a premiership.
Cameron Ciraldo (Bulldogs) – Ciraldo's appointment at the troubled Bulldogs was met with a lot of fanfare and expectation, but his first season as coach has been disappointing, to say the least. Perhaps he is just adopting the same "slow and steady" approach that was a feature of his playing days when he played 94 games in the top grade in his nine-year career.
Andrew Webster (Warriors) – Despite battling away in both the Balmain and Parramatta lower grades, Webster never made it to first grade but he's sure made up for that in his rookie season as Warriors coach. He was an average player – but a great coach.
Adam O'Brien (Knights) – O'Brien was reportedly a handy half and five-eighth in his playing days, the highlight of which was playing country football alongside Brad Arthur. I wonder which of them will prove to be the better coach?
Trent Robinson (Roosters) – Robinson, a useful forward, played just a handful of games in the top grade in the early 2000s before trying his luck in the south of France where he happily made the transition from player to coach.
Sports opinion delivered daily 
Anthony Seibold (Sea Eagles) – The big front-rower's early days in the Broncos' lower grades have no doubt been erased from the record books after he coached the club to their first wooden spoon in 2020. The jury's still out on whether he will prove to be a better coach than he was a player.
Now all we need is a coach – who is going to coach the coaches?