Managers with point to prove as City take on fellow strugglers Sydney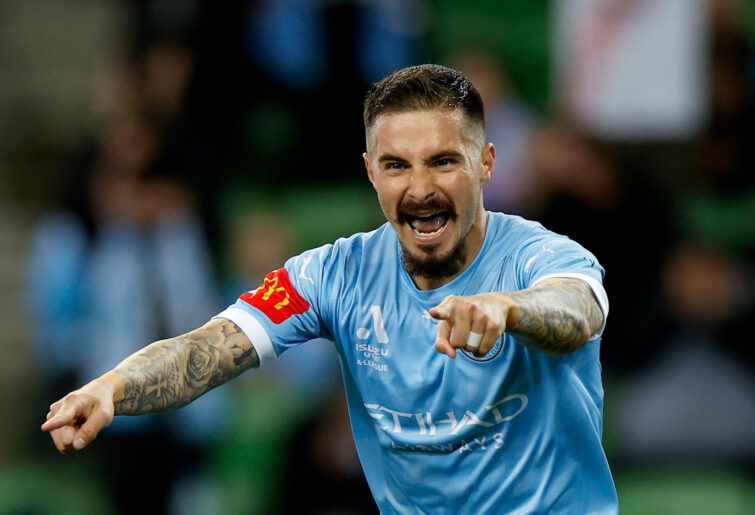 The performance of Melbourne City on Sunday night was extremely disappointing and unacceptable.
Hats off to Adelaide United, who, under the guidance of Carl Veart, are looking deadly in attack.
Nestory Irankunda started the scoring early with a worldly free-kick, and from there, it was United's night with fellow young gun, Bernardo Oliveira, bagging a double off the bench.
Melbourne City were dismantled, outplayed, and looked sloppy.
To say the schedule is taking a toll on City is true, but surely a side with experienced internationals and a Socceroo would put in a performance that is not deserving of a 6-0 embarrassment.
What is strange is that City led the possession stats with 60 per cent possession and only two shots on target.
It is like City does not have that attacking flair that made them successful last year.
Jamie Mclaren had only seven touches for the match, while Callum Talbot had a howler for City.
Under Radio Vidosic, City have recorded 11 wins, six draws, and three losses, including the disastrous Grand Final.
I know City are on top of their group in the Asian Champions League, but quite frankly, it doesn't scream quality.
Having Aziz Behich, Steven Ugarkovic, Jamie Young, Terry Antonis, Tolgay Arslan, Marin Jakolis, Leo Natal, and Samuel Souprayen on paper looks good. Still, when it comes down to it, they need to gel and grow.
This was quite evident yesterday, but also in City's past matches, especially the Australian Cup semi-final against Sydney FC, where City looked static and confused.
When you are a side that is expected year in and year out to be contending for the title and have the squad quality that City boast, then questions should be raised about Vidosic's management.
It is harsh to question the gaffer, but in this instance, you have to because Vidosic brought the players, and in return, it is looking like the season from hell.
Sports opinion delivered daily 
City need to rebound quickly, or this will be ugly. We know how important a winning side is to the fans, but we saw last year that when clubs are struggling, naturally, the fan attendance is less, and it is vital for City to have a high attendance for home games.
So what now for City? They will tackle Sydney FC on Friday night, which will be a crucial affair for all involved. We already know what City needs to do, while Sydney, they are under pressure already after being demolished by Brisbane Roar and losing the Big Blue the previous week.
This is strange. After their Australia Cup heroics, Sydney FC, with Patrick Wood, Joe Lolley, and Robert Mak firing on all cylinders, seemed like they were the real deal, but that has changed now.
Manager Steve Corica spoke post-match on Friday and said there needs to be a defensive reset with defender Jack Rodwell still out due to a hamstring injury.
Both sides have quality on the park, so it will be an entertaining match.
For the winner on Friday night, there will be a chance to take a deep breath; while for the loser, more scrutiny and lacklustre crowds.