Flat Pat: Is Cummins' conservative captaincy holding Australia back?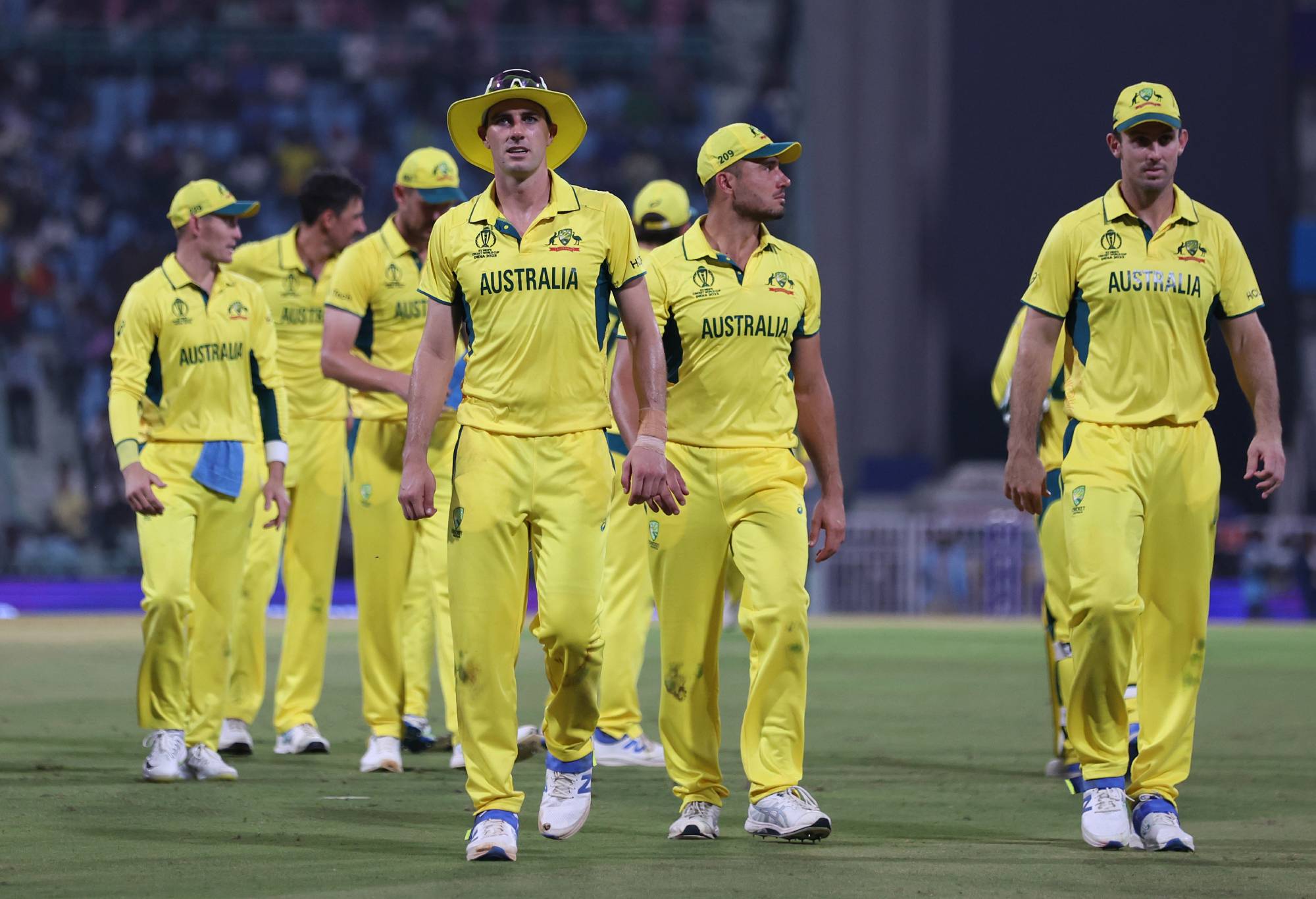 The discourse around Pat Cummins' captaincy is as extreme as there has been around an Australian cricket skipper's leadership since the early days of Allan Border's tempestuous tenure in the mid 1980s. 
At one end of the spectrum are the critics who seem determined to bring Cummins down because of his social views, who paint any misstep on or off the field through the prism of woke-bashing to suit their agenda. 
Over on the other side are the apologists who think Cummins can do no wrong and it's foolish to suggest he could have done any better since he was parachuted into the role on the eve of the 2021-22 Ashes series when Tim Paine resigned. 
As ever, the answer lies somewhere in the middle. It's OK, indeed it should be encouraged, to have a debate around Cummins' captaincy with nuance rather than absolute extremes of he's rubbish or the golden boy.
In his first year in the role when he only had to concern himself with the Test leadership, Cummins proved a fast bowler can be a skipper by leading the Aussies to a 4-0 Ashes thumping on home soil, an historic 1-0 series win in Pakistan and then squaring a two-match contest in Sri Lanka.
It was a positive start which quickly put the messiness behind Justin Langer's abrupt departure as coach into the rear-view mirror.
Aaron Finch's retirement from the ODI format a little over a year ago led to Cummins taking on that captaincy as well and it's no coincidence that he's looked worn down on and off the field since then. 
Even after bypassing the IPL to take an extended break after the untimely death of his mother cut short his tour of India with the Australian team, Cummins' workload has been immense. 
To be blunt, they could have shared the captaincy around game to game like in junior cricket during the last home summer against the West Indies and South Africa and still won all five Tests.
A truer test of Cummins' captaincy has this calendar year's schedule and his decision-making in the failed Border-Gavaskar Trophy campaign, the Ashes retention and this cold-and-hot World Cup campaign in particular have been questionable at times. 
Granted, his captaincy does not operate in a vacuum and coach Andrew McDonald and his fellow selectors have contributed to this "steady as she goes" approach where the Australian team in all three formats have stuck with tried and true methods rather than deviating too much into unorthodoxy.
But whether it's a lack of experience or his safety-first nature, Cummins seems to be unwilling to stray too far from the norm with his bowling changes, field placings or batting line-ups. 
The Aussies are 4-2 heading into Saturday's World Cup grudge match with the tournament's big disappointments, England, so it may seem harsh to say Cummins' side is not where it needs to be. 
Their most recent win over New Zealand was equal parts encouraging (for the top-order batting and bowling in the middle overs) and concerning (due to the new-ball bowling and shaky middle order). 
When Australia came up against the two in-form teams in India and South Africa they weren't even in the contest either time.
Whether that was a case of being slow to get into the groove or an indicator that this side is not capable of matching it with them will be revealed in the semis. 
The tough part for Cummins when he came into the Test captaincy was that he had virtually no experience as skipper in senior cricket so he has very much been learning on the job. 
As a leader, he's shown he can galvanise a dressing room and his players have been nothing but full of praise for the way he has made it his team in the wake of the Langer era ending in controversy. 
You can't blame him for looking flustered during the latter stages of the Ashes as the cumulative effects of being a crucial player in a demanding fast-bowling role in three formats and the captain in two of them took its toll. 
After the Aussies won the first two Tests in their first glimpse of England's Bazball reinvention, the turning point of the Ashes came in the third match when the introduction of Mark Wood's express pace and Chris Woakes' chemistry with the local wickets produced a victory for the home side at Headingley.
Cummins politely but slightly arrogantly shot down any suggestion that the momentum had turned when asked by a reporter in his post-match media conference after that defeat pointing to the fact it was 2-1. 
But the momentum had indeed changed and Australia failed to come up with a counter plan for their reinvigorated opponents and the Manchester rain ultimately saved them from a series defeat in a moment of cricketing karma after Sydney's wet weather meant England avoided a whitewash in the previous Ashes.
Cummins was having a chuckle at England's expense last week when asked about their abysmal record at the World Cup and while it was nothing untoward, it did seem a little juvenile and not statesmanlike when he was giggling while offering up that it was "sad to see" them doing so poorly.
Border was in a similar situation to Cummins way back in November of 1984 when Kim Hughes tearfully resigned the captaincy mid-series against the West Indies after Clive Lloyd's Calypso champions had racked up five straight beltings stretching back to Australia's tour of the Caribbean. 
With little experience as a skipper, Border struggled in his first few years in the role and he conceded later in his career that the intense pressure led to him nearly throwing in the towel a few times before Australia's fortunes started turning when they won the 1987 World Cup. 
He stayed in the job for another seven years to become one of Australian cricket's finest and most enduring leaders over the best part of a decade.
Cummins will get better with experience, pretty much every cricket captain does.
Border was much better by the time he hung up his Duncan Fearnley in 1994, Mark Taylor was more of a natural tactician, Steve Waugh empowered his players, Ricky Ponting led from the front, Michael Clarke was probably the most proactive of this bunch, Steve Smith was growing into his role before it was taken away because he turned a blind eye to stupidity while Paine filled his role in steadying the ship after the ball-tampering dramas.
And while Cummins is still a fair away from the twilight of his career at 30, if he wants to remain Test skipper long term, his best option would be to hand over the ODI duties to have one less thing on his crowded plate whether they win the World Cup in India or not. 
Mitch Marsh has seemingly been groomed to take over as white-ball skipper for the 50-over and T20 squads after getting a crack on the recent South Africa tour.
Plenty of eyebrows were raised on the weekend when Matthew Wade was brought back from the international wilderness to be named skipper of the T20 side that will play a virtually meaningless five-game money spinner in India after the World Cup. 
Travis Head is now firmly established as a three-format player and looks like the natural heir apparent to Cummins as Test captain down the track after getting plenty of captaincy experience at domestic level in South Australia. 
There is talk that Head and a few of the other Test players will not stick around for the entire T20 series in India so they can return home early to prepare for December's three-match home series against Pakistan.
That can surely be the only explanation as to why he was not given the T20 captaincy ahead of Wade, who should not even be in the side with Josh Inglis finding his feet at international level to stake a claim to be Australia's first-choice wicketkeeper in both limited-overs outfits.  
Sports opinion delivered daily 
The selectors' options should be to hand Head the white-ball leadership as a precursor to the Test gig (a la Waugh and Ponting) or stick with Marsh as an Aaron Finch-style white-ball specialist, not bring back yet another veteran to make an already veteran-laden squad even older.