Max embarrassment: Slipp on a sock, golf mishaps, walk the dog, warm-up blunders and a fish tank – Cricket's bizarre injuries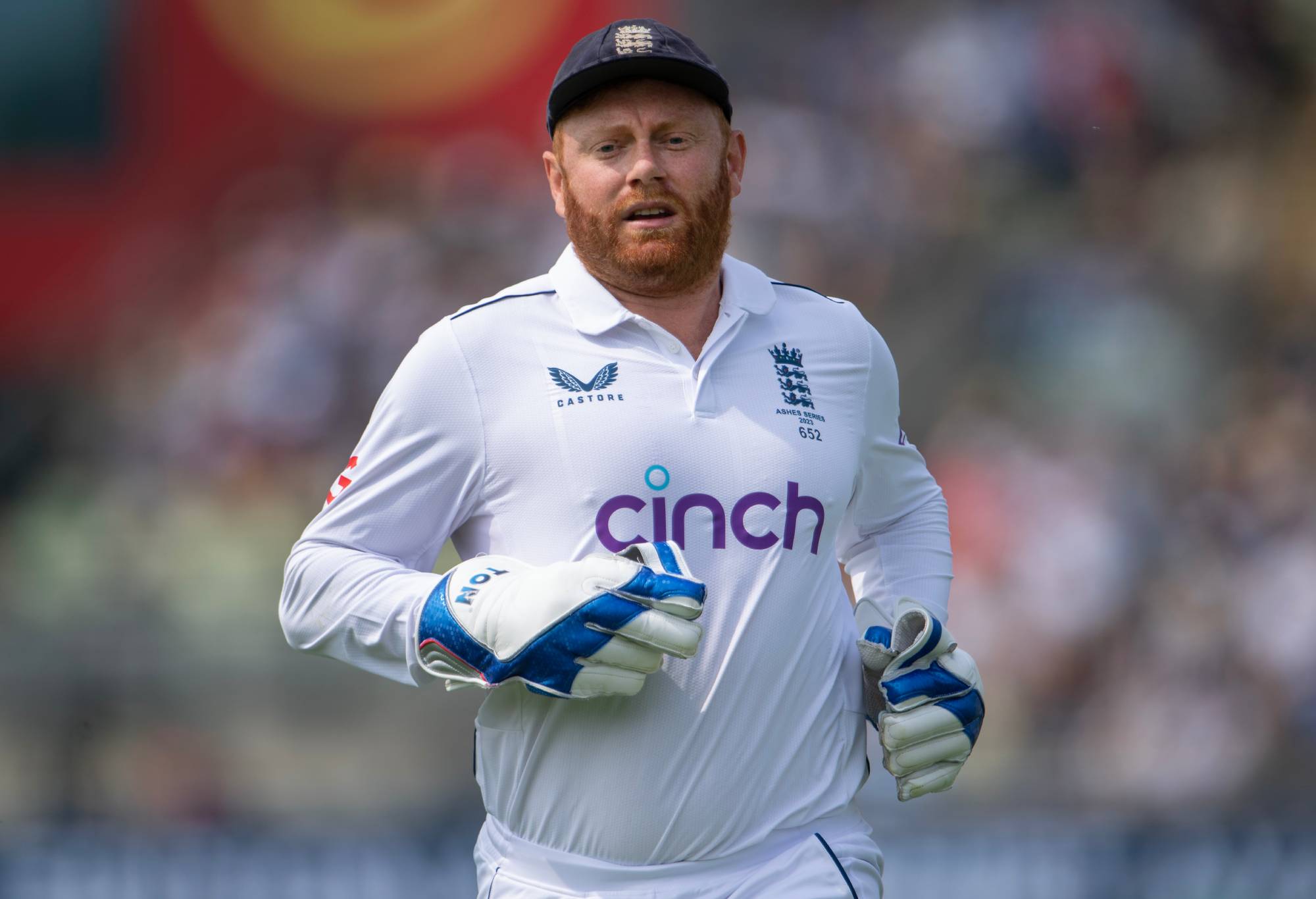 Glenn Maxwell is fast earning a reputation for being Australian cricket's biggest klutz.
He has been concussed after falling off a golf cart and will miss the World Cup clash against England. Maxwell is under concussion protocols for up to eight days after his second freak accident in the past year.
Last November, Maxwell broke a leg when he slipped while pretending to chase a friend at a birthday party.
Here are some of the other bizarre injuries that have led to cricketers missing matches due to mishaps away from the playing arena.
Jonny Bairstow 
The star player of England's first 'Bazball' summer in 2022 saw his red-hot run of form come to a shuddering end when he tripped off a tee box during a round at Pannal Golf Club near Harrogate. He suffered three separate fractures in his left leg, as well as a dislocated ankle and ligament damage. It cost him 10 months on the sidelines and at one stage Bairstow feared for his career. 
Josh Inglis 
Maxwell's Australia teammate was another cricketer who saw a relaxing round of golf go wrong. He missed last year's T20 World Cup on home soil after swinging a six iron, which split at the shaft when it hit the ground. The wicketkeeper suffered a deep cut in his right hand and had to withdraw from the squad. 
Jofra Archer 
Jofra Archer needed minor surgery for a cut on his hand after he dropped a fish tank while cleaning at home prior to travelling to England's tour of India in 2021. The paceman was able to manage the injury on the sub-continent but the then 25-year-old required an operation to remove a small fragment of glass from his hand. A more serious elbow injury was also causing him problems at the time. 
Quinton de Kock 
South Africa had to fly Dane Vilas in at short notice to play the third Test against England in January 2016 after fellow wicketkeeper, De Kock, came to grief while taking his two Jack Russell terriers for a morning walk. He fell while doing so, twisted his knee and left the Proteas scrambling to a get a replacement gloveman to the ground on time. 
Reece Topley 
After returning to form and fitness following a lengthy battle with recurring stress fractures, Topley was inked in for a key role in England's T20 World Cup plans last year. On the eve of the tournament, he tripped on a boundary sponge during a training session and ruptured ankle ligaments. After being ruled out of the competition, which England won, he called for the so-called 'Toblerones' to be banned. 
Glenn McGrath 
Australia paceman McGrath turned his ankle ahead of the second Ashes Test in 2005 when he stepped on a stray cricket ball during a warm-up game of touch rugby. He missed the Test which England won in thrilling fashion to level the series at 1-1. England would go on to take the series 2-1, winning again at Trent Bridge – another match McGrath missed through injury. 
Jason Roy 
England batsman Roy missed Surrey's Vitality Blast game against Glamorgan in 2018 – and he had only himself to blame. Roy threw a cricket bat in frustration following his dismissal in Surrey's victory against Hampshire but did not account for the bat bouncing and hitting him in the face, later calling it a "moment of stupidity". 
Ryan Harris
The Australia fast bowler suffered a broken finger after he slammed his hand into the turf while performing umpiring duties for a game of Aussie rules during the Test team's pre-match warm-ups.
Ben Foakes 
England wicketkeeper Ben Foakes was ruled out of a Test series against New Zealand in 2021 when he tore his hamstring after slipping on a sock while in the dressing room following Surrey's County Championship match against Middlesex at the Oval.