'I am a better coach': Eddie's head-turning take, says several teams keen on him despite Wallabies flop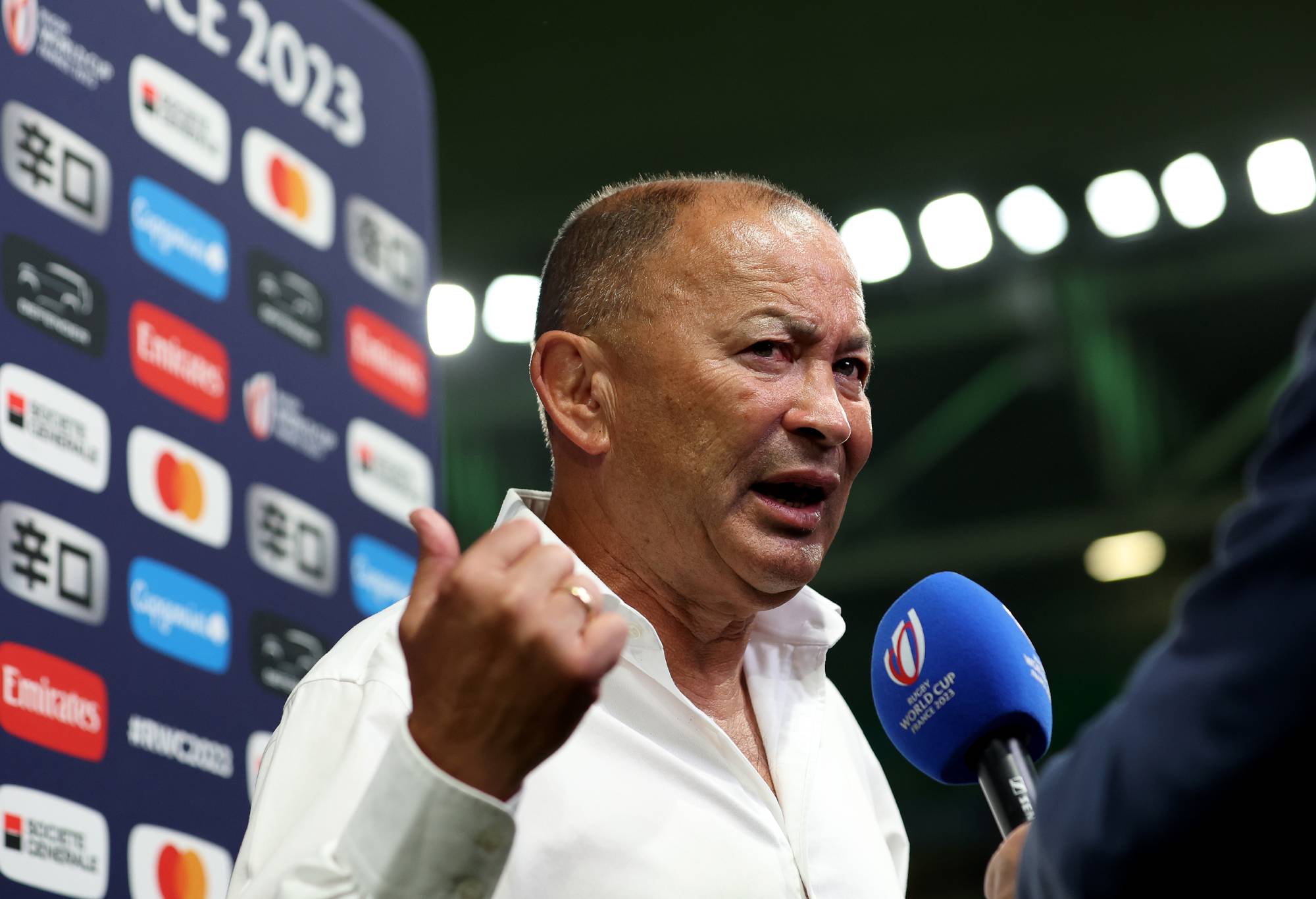 He might have overseen the Wallabies' worst result at a Rugby World Cup, but Eddie Jones claims he is a "much better coach" than he was before taking over his home nation.
Jones' comments came as the recently departed Wallabies coach, who quit one season into a five-year deal, once again defended his decision-making in an interview with The Australian and added that he would likely be in a job by the new year with "several" suitors interested in his services.
The Australian's name is currently toast in Australian rugby, having walked away from his role as Wallabies coach just weeks after his decision to go all in on youth at the World Cup backfired.
The circus surrounding his future and the fiasco surrounding his dealings with the Japan Rugby Football Union on the eve of the World Cup added to the bitterness directed towards his second tenure in charge of the Wallabies.
Yet, curiosity surrounds his next move.
It's not just Japan who are on the hunt for a new head coach, with Fiji and Tonga amongst the emerging rugby nations needing a new coach.
But unlike the deep pockets in Japan or in French club rugby, as well as potentially the United States of America, Fiji and Tonga wouldn't be able to financially entice Jones.
Jones handed in his notice late last month, citing Rugby Australia's inability to deliver on their promises of bringing in more financial resources as well as reform. He will finish up with RA on November 25.
Jones said he was eager to jump back into the coaching fray despite his horrible recent record and added that his decision to go all-in on youth for the failed campaign in France was, in part, down to laying the foundations for the road ahead.
"Obviously I want to coach," Jones told The Australian.
"I'm looking for a job now. If Japan did come knocking I'd definitely chat to them and I've had a couple of other countries approach me. There's a club in Europe interested so I would expect by January I'll be working again.
"Australia has been a massive disappointment for me – and all this stuff about Japan like, why would I take the youngest squid to the World Cup? So we had the youngest team in the World Cup, right, why would I do that? Why would I do that if I had no intention on staying on? I am not an idiot – I had the intention of staying on. For the play that I had, it then had to have the (high performance) system change in place otherwise we are going to have more of the same."
Jones' openness to returning to Japan, who he led to the 2015 World Cup and oversaw one of the biggest upsets the game has seen when the Brave Blossoms beat the Springboks, deepens the clouds surrounding his denials to interviewing with the JFRU in late August further.
Jones reiterated his stance that he hasn't spoken with the JFRU in any official capacity.
"I've had no formal talks with them (Japan), everyone knows that discussions take place, like I've had a discussion this morning with the club, and that doesn't mean I'm taking the job as well, that doesn't mean I'm being disloyal to what I'm doing now," Jones said.
"Because there's agents in the world that are continually ringing up. They make money by connecting people. I haven't done anything formal. I haven't done anything untoward at all or had a formal approach in Japan … nothing's changed in that regard.
"I'm looking for a job now, like I'm unemployed now. So year, I need to look for a job and if that's a sin … then that's a terrible thing I am doing."
Jones has won just seven of his past 23 Tests in charge, with the Wallabies winning two of nine Tests in 2023.
The Australian's two victories in 2023 came throughout the World Cup, as the Wallabies unconvincingly put away Georgia and Portugal.
Defeats to Fiji (22-15) and Wales (40-6) meant the Wallabies failed to reach the knockout stage of the World Cup for the first time.
Nonetheless, Jones said he was a better coach for the experience.
"As look as I've got the energy to do it, I'll keep doing (coaching)," he said. "But as you know, in terms of experience and learning, the older you get, the better coach you are.
"I am a much better coach that I was this time last year. I've learnt a lot from Australia. I've learned some things I shouldn't have done, some thing I didn't do well and I'll be a better coach in the next job that I do."
Jones' decision to hit the eject button and walk away from Australian rugby comes as the national body continues to try and implement reform.
Ever since RA chairman Hamish McLennan took charge in mid-2020, the under-siege administrator has struggled to get his reform measures across the line.
Indeed, RA's "reset" has yet to be agreed upon, with Queensland and the ACT proving thorns in their quest to move to a more centralised system.
Jones said politics was holding back the game in Australia and urged stakeholders to embrace change like South Africa did following the 2015 World Cup.
I think everyone agrees there needs to be change but at the moment the totality of Australian rugby can't find a way to make change," he said.
"I give you an example of South Africa, in 2015, they get beaten by Japan. So they are rock bottom.
"They know they have a lot to change because the system they've got isn't working. So what they do is they encourage their players to play overseas.
"They rejig their provinces at home and then they move their whole domestic competition to the northern hemisphere and what's happened is that they've won two World Cups since.
"Australia is a small but great rugby country, we've won two World Cups. To think that we can keep doing what we're doing and that we've only got the coaches to blame for it, it's just foolhardiness. I think everyone understands that but at the moment, there's not a political way forward and there's not a financial way to get forward."
Jones pointed to the modernisation of rugby league and cricket throughout the 20th century.
"The Australian Rugby union (Rugby Australia) is a federal system, so the states have the power and the national body can change things … if they've got money," he said.
"The other thing I was reminded of what I was back was that two of our most successful sports are cricket and rugby league. And if you look at those sports, they were changed by a media empire coming in and basically buying squads, changing the way the administration thought and set the sports on a new pathway.
"When Super League happened everyone was forecasting the death of the sport – they were saying the sport is stuffed, it's not going forward – and look at the NRL now. It's one of the most vibrant domestic competitions in the world.
"And the same with cricket – everyone was decrying 'oh the Sheffield Shield's dead, we can't go on' … but now cricket's never been so healthy. Success leaves clues … we know (Australian rugby) they want to change and there's got to be some way to get a collective will and most of the time it takes money."
Jones also took a shot at Super Rugby and, indeed, RA's decision to change broadcasters, where the game was barely shown in pubs and clubs because of license regulations.
"Domestic rugby in Australia needs to be entertaining, because people only watch it if it is entertaining. If you go back to Super Rugby, Super 12s, it was the best against the best … and a lot of my mates who are mostly rugby league guys used to watch Super Rugby but they don't watch it now," he said.
"They don't even know about it … unfortunately being on Stan makes it even worse because no one sees it, no one can go to the pub on a Friday night or a Saturday night and watch rugby."