'Bit of a nuisance': Young striker aiming to be Socceroos disruptor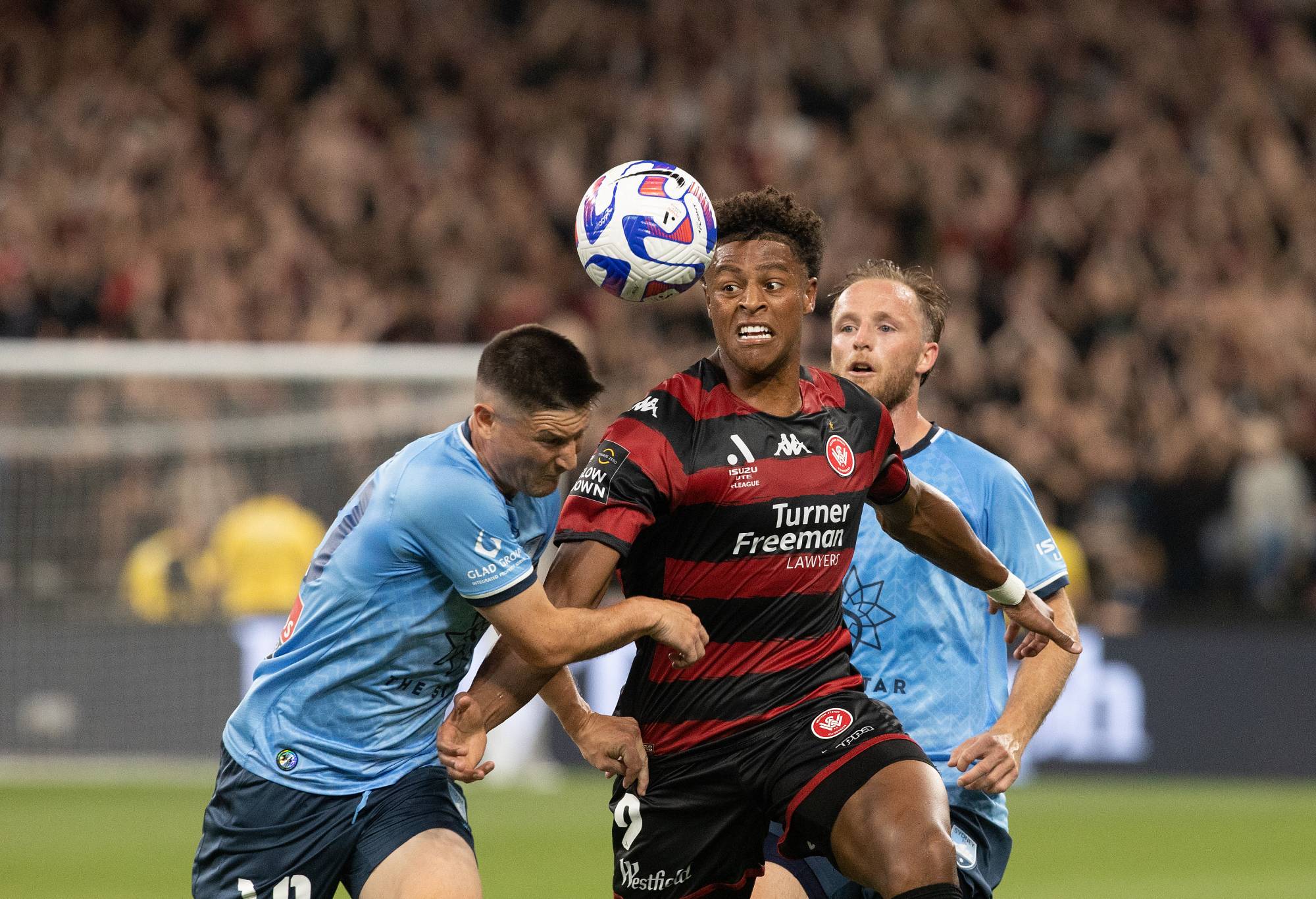 Kusini Yengi is young, confident and ready to take his Socceroos opportunity with both hands.
The 24-year-old Portsmouth striker could debut in Thursday's World Cup qualifier against Bangladesh at AAMI Park after earning his maiden call-up.
Yengi is the fourth, and youngest, No.9 in Graham Arnold's squad, joining Mitch Duke (32), Jamie Maclaren (30) and Brandon Borrello (28).
When asked what set him apart from his experienced counterparts, Yengi quipped: "I guess you're gonna have to wait and see.
"At the end of the day, I can talk and say whatever I want, but when I get on the pitch, that's where you really find out what's the differences I have from the other strikers.
"We've got some great strikers in the squad, players that I idolise, to be honest.
"Growing up, I've been watching Maclaren bang in goals in the A-League for fun for some time now and he's someone that I looked at and tried to take things from his game as well.
"These are all players that I look at and idolise, players I can learn things from and also want to compete to take their spot as well."
Yengi admits he likes to "be a bit of a nuisance", taking players on and showcasing his flair one-on-one.
"I dare to take risks and that's a part of the reason that I'm in the team," he said.
It's working.
The former Western Sydney Wanderers and Adelaide United frontman has five goals in eight games for Pompey after making the move overseas.
Yengi's was in contention for September's friendly against Mexico, until he was sidelined through injury.
"It's something that I think that I worked hard for and I was deserving of it in a way, so when I got the ankle injury, it was a bit disappointing," he said.
"But I just channelled my focus into getting back on the pitch and trying to score goals and get back in contention for being in the squad."
Yengi, of South Sudanese background, is also determined to leave his own mark.
"It's something that I look at very seriously and I know that growing up when I was a kid, there wasn't too many players of African descent coming through in the Socceroos," he said.
"But lately there's been more and more and players like Awer Mabil and Thomas Deng that have played really well for Socceroos, have been part of the squad numerous times, and they're boys that I know and boys that I grew up watching.
"Once I saw them come through it was motivating seeing them play and when you see someone come from where you come from make it you think 'why not? Why can't I do that?' 
"So I'm hopefully going to be the person or one of those people that younger kids are going to look at and think I was just a little boy from Adelaide and why can't they do it?"
Loading…