Missed opportunity: Graciousness could've taken Warner to another level but he went the other way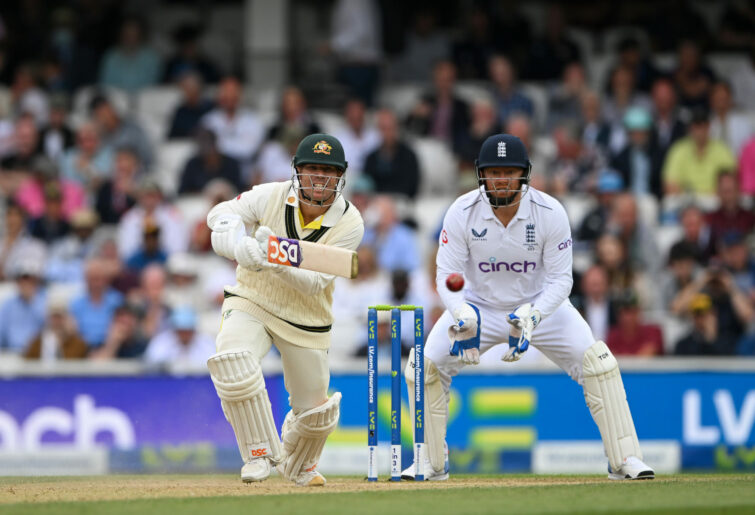 David Warner is a phenomenal cricketer. Few have hit the ball harder through their career and few have had the ability to turn themselves from being one of the first T20 artists into a Test player of such note that he has played more than 100 times in the baggy green.
Who remembers the look on Cameron White's face when a young Warner was destroying the Saffers in his first T20 at the MCG? He picks up length quickly and has an eye that would not look out of place on any dead ocean creature. When he retires, he will have a record that will sit him comfortably with Australia's great cricketers.
His story away from cricket is one to be admired as well. Growing up in an environment that was more hard-working than silver spoons and big TVs, Warner seems to have seen cricket as his way to a more affluent life and worked hard to get it.
He is a vibrant and admirably loyal family man who provides an environment for his girls which is so far from that which he knew at the same age that he deserves to feel a great deal of pride. He has done well. Very well.
It is a wonderful rags to riches story but he has missed his chance to make it an exceptional one.
As he came out of his year-long suspension, whether it was deserved or not, he had a chance to present himself in a different way, a chance to become the statesman Australian cricket needed rather than the pitbull that past regimes believed that he should be.
Coming back as someone who was seeking redemption and asking for forgiveness, he could have turned himself into a man who knew he had made a mistake and knew he owed the game rather than the opposite. When talking to the media he could have talked of respect for the game and the opponent.
He could have been the one who brought the new players along and spoke of growing the game because he knew how lucky he had been to be part of it.
As we all know he has gone the other way. Never really able to show the world that he had the capacity to see past his own and onto the bigger picture. His return has been littered with accusation, presumptive assumptions and needless finger-pointing at umpiring decisions.
Then, when he returned to form in a World Cup on flat wickets and stamp-sized grounds, his retort was that now everyone who doubted him looks stupid. Not really what Australian cricket was after.
Sports opinion delivered daily 
Australian cricket has never really recovered from Sandpapergate, not really. It's not the go to sport of young Australians anymore, but it could be. It just needs a stateman, a talisman that can draw the public along with them. Someone who talks of the virtues of the game rather than bemoans its failings. Australian cricket needed someone whose name parents would want their children to wear on their backs, this was an opportunity missed.
Although all the statistics suggest that he shouldn't get his way, the odds are with David Warner getting his wish and retiring from red ball cricket in the News Years Test. It will be a career that deserves a lot of applause from those who watched it. However, it will surely also go down as not quite the career that it could have been.