Smart Signings: Parra have a Foxx-shaped hole on their wing – but there's another rep winger that they should chase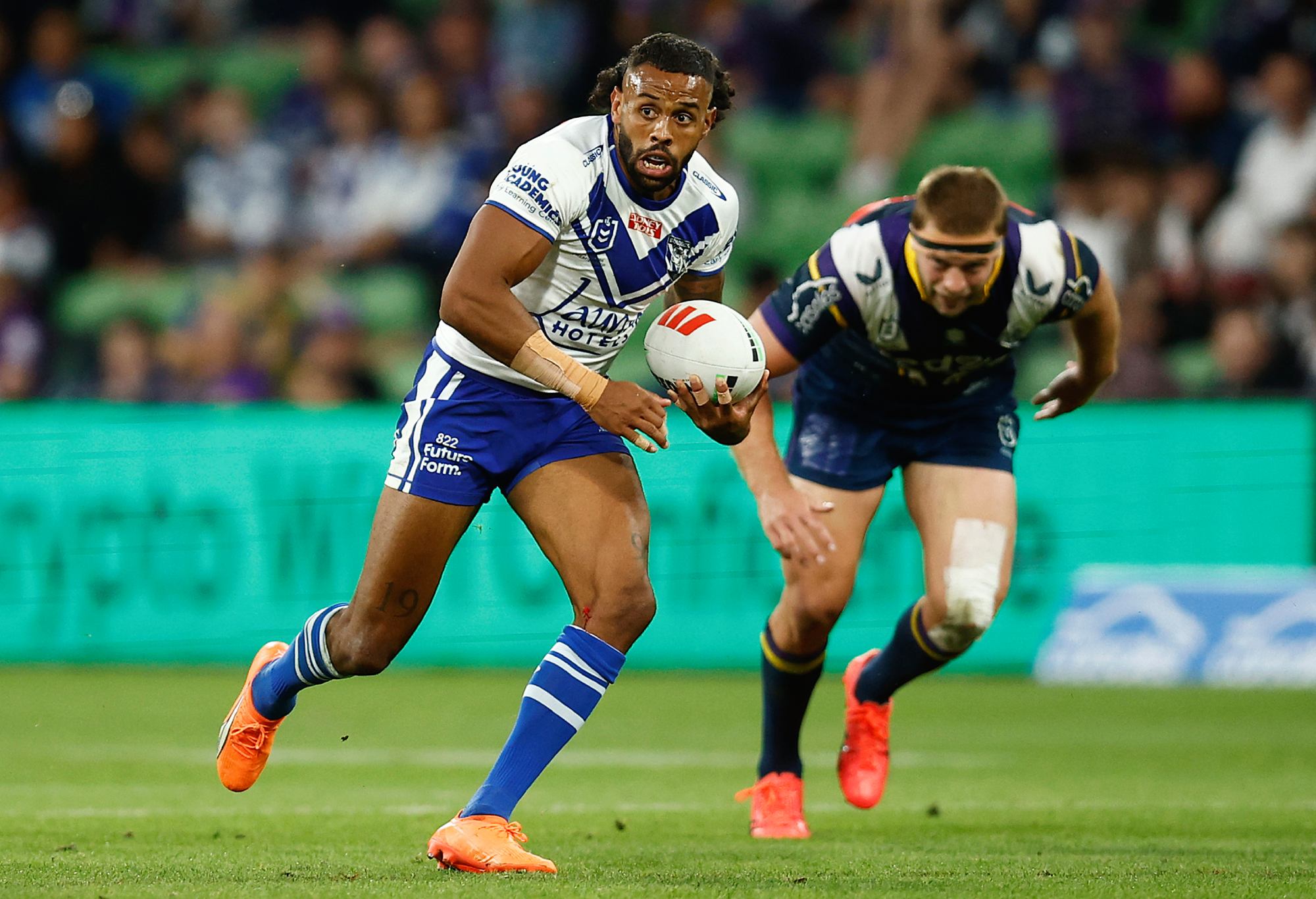 With the Finals over and the November 1 contract deadline passed, we can officially declare the NRL's silly season open.
Into the morass of gossip and conjecture, we will bring sanity, with the relaunch of Smart Signings, our dissection of where clubs are weak, what they need to improve and where they might find it. Expect stats, profiles and insights, with options that are available and realistic. Don't expect rumours.
When is the famous Premiership window open? When Parramatta made the Grand Final in 2022, it seemed like theirs was ready to be walked through, ending three decades' worth of hurt in the process.
In 2023, however, pretty much everything that could have gone wrong did. They lost both Junior Paulo and Reagan Campbell-Gillard to injury, Mitchell Moses missed a chunk, Josh Hodgson never got going and Dylan Brown found himself banned for several months in the middle of the year.
Throw in a nightmare draw and Brad Fittler deciding to call up multiple players to Origin for a dead rubber – when Parra had a very much live game against a finals rival – and it was kick after kick for Brad Arthur.
In many ways, it's quite hard to be harsh on the coach for last year's failings. He has an established style, plenty of which is based on getting Paulo and RCG on the field at the same time. 
That didn't happen often enough – the pair started in the front row in fewer than half of available games.
When they were both on, Arthur routinely left them out there too long, blunting their effectiveness. 
The upside of last year's stunted season, however, might be that the back-ups, notably Wiremu Greig and Joe Ofahengaue, are now pretty well embedded in the squad and the backrow options of Ryan Matterson, Bryce Cartwright and J'maine Hopgood all had banner years.
The pack, if they can get it on the field, is actually really good and well rounded. They can go hard early with the big guns, then keep going through the middle without too much of a drop off.
It's this element of the game that brings light to the desire to sign Josh Addo-Carr. Parra's backline, especially on the left wing, has been an Achilles heel for a while now.
They used no fewer than seven wingers last year, and given that Maika Sivo missed just four games, it's the other side that has been the issue.
Bailey Simonsson started and Sean Russell ended 2023 as first choice on the left, but in between, Haze Dunster, Isaac Lumelume, Waqa Blake and Arthur Miller-Stephen all had a crack on the flank.
Playing on the wing in a Brad Arthur team is a challenge, too, because so much of his attack is based on 'keeping paint', as he calls it, where the Eels make the pitch as big as possible by staying very wide. Constantly changing that part of the field clearly doesn't help.
The centre inside wasn't much better: Simonsson ended the year there but Blake, Russell and even Daejarn Asi also got a crack. Will Penisini, inside Sivo, was an ever present on the other side.
What's clear is that the edge combination needs upgrading. Simonsson is in his last year and Morgan Harper, signed from Manly, only got a one-year deal, so there is both cash and Top 30 space if needs be.
Moreover, there's an imbalance between the Eels' squad and the Bulldogs' that could help. Parra reportedly offered Ryan Matterson as a makeweight, and they could certainly lose a middle if it got them the Foxx, given how many options they currently carry there.
Any of Ofahiki Ogden, Makahesi Makatoa, Ky Rodwell or Jirah Momoisea – all in the final year – could be given up, while RCG, Greig, Ofahengaue and Hopgood are all in the 2025 off contract club.
Looking at the left wing options they could bring in, the pack is strong. Addo-Carr would signal intent, but given the huge amount of cap space he would fill up, there are certainly other options.
Nick Cotric would be the cheaper, more flexible option and presents a much more robust presence. If they wanted a Sivo-lite character, they could do a lot worse than chatting to Canberra.
Their stats aren't too comparable, especially given Cotric's are distorted by Ricky Stuart's brief dalliance with playing him in the second row, but the Raider is proven NRL standard and, while not likely to produce the magic that Addo-Carr would, he'd be an upgrade on the current options without breaking the bank.
More interesting might be Daniel Tupou. If the Eels think they can win in the next one or two years – while they have their top four earners all playing together in peak age – then a short term deal for the Roosters' record tryscorer makes total sense.
Tupou is unlikely to be offered a new deal and unlikely to start the season with Dom Young and Joseph Suaalii ahead of him in the pecking order, but is a Parramatta local junior and could be open to a late career return.
On numbers alone, Tupou trounces the Foxx. He makes more metres, gets through far more work and makes fewer defensive errors.
There's a slight system bias towards him, as the Roosters generally do better than the Bulldogs, but for the respective prices of both players, it's a clear win for Tupou.
Moreover, he's a player they could go and get now, with the Chooks struggling with a tight salary cap – no laughing at the back – and overstocked with wingers, having Lewis Murphy in reserve as well as their presumed starting pair.
Parra's squad is perhaps underrated as a result of how infrequently they were able to field their best 17 last year, especially in the middle. 
If they can get anything like their prime pack on the field, it should allow them to supercharge up the ladder, because they were forced to give their backups more minutes than might have been expected in 2023, which has gone a long way to building depth for 2024.
It's clear where the issue now lies, and while we don't deal in rumours here, a fairly credible one linking the club to Addo-Carr suggests that those in charge know it's outside backs that are the biggest weakness, too.
Now, all that is needed is for them to act. There's options out there – but it might be that the Foxx isn't the best one of them.