Achtung, baby! Adelaide kid off to Germany in Australia's most expensive football transfer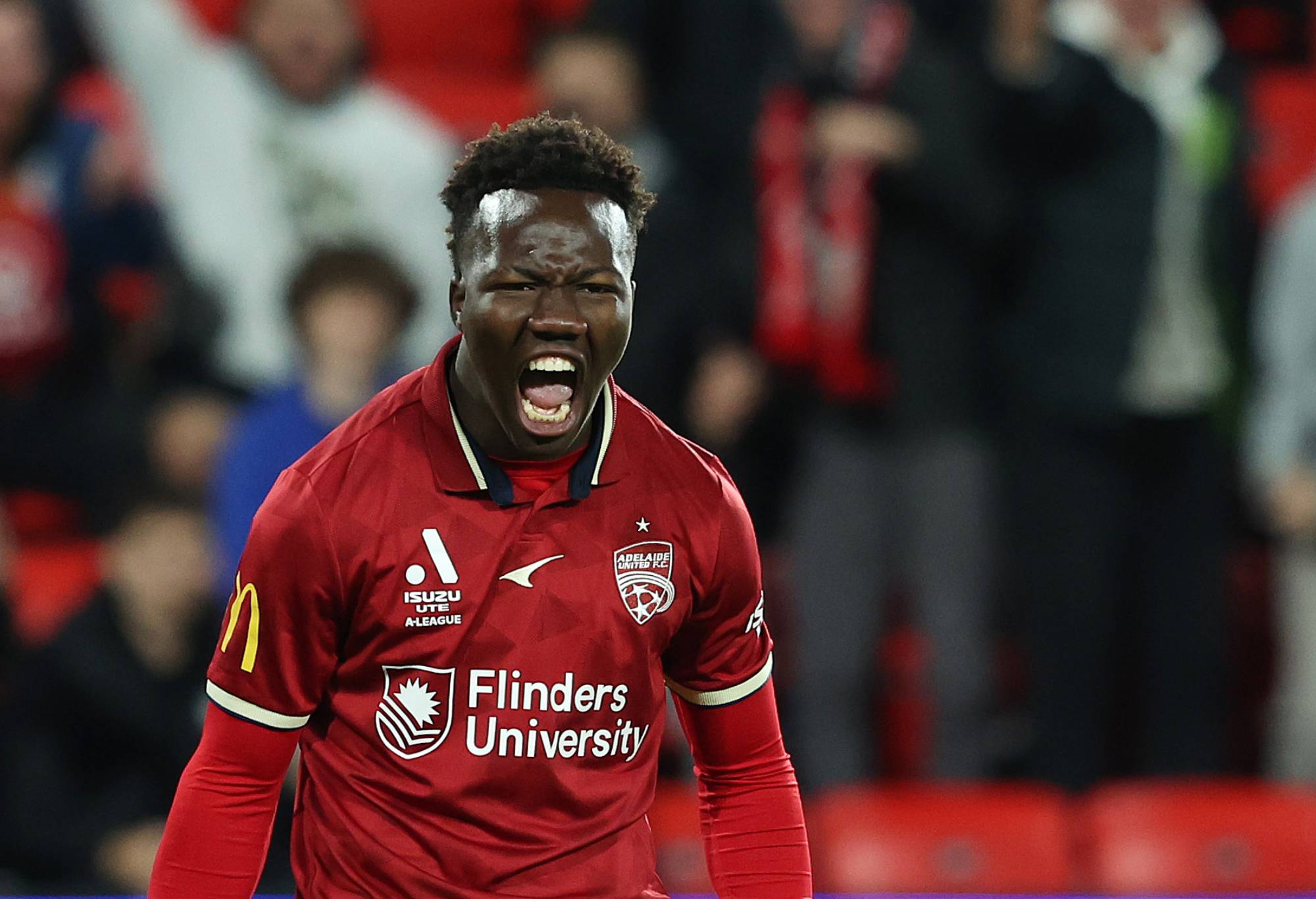 Adelaide United has confirmed teenage winger Nestory Irankunda is heading to European giants FC Bayern Munich for what's believed to be an Australian record fee nearing $A6 million.
fThe clubs have agreed the transfer and the Adelaide junior has agreed personal terms. He will stay with Adelaide for the rest of this A-League season.
An Adelaide Croatia Raiders junior, the 17-year-old is the most prolific goal scorer under the age of 20 in A-League history, having registered nine goals in 38 games – with most of his minutes coming from the bench.
There is a clamour for him to be called up for the Socceroos but coach Graham Arnold has so far resisted.
"I'm happy to have this all finalised and to be heading to one of the best clubs in the world — it's a real dream come true," said Irankunda in a club statement.
"I've worked hard to try and make my family proud.
"It's going to be great to be able to see out the season with Adelaide United and try and have some success.
"I've been with the Club for three or four years now and I'm really grateful to have had such a loving and respectful environment since I've been here.
"The coaches have looked after me and taught me so much, my teammates have always had my back and the members and fans have been so good to me, so I hope to be able to help repay that before I move."
Adelaide United Chief Executive Officer, Nathan Kosmina, said the decision to do the deal early allowed Irankunda to concentrate on the rest of the season free from speculation.
"This is an exciting opportunity for Nestory and his family for him to go to one of the biggest clubs in the world," said Kosmina.
"We are proud of Nestory and the role our club has played in his development.
"We have a strong track record of developing young South Australian talent and we want to see our players get opportunities to play at the highest level.
"We realise the A-Leagues' standing as part of a global football landscape, and while as a club our primary focus is always team success, developing players that can go on to represent Australia and play in the top leagues in the world is something we are extremely proud of.
"Given Nestory's age, he will not complete his transfer until July 2024, which gives our members and fans a great opportunity to see one of the world's brightest young talents play at Coopers Stadium for the entirety of the Isuzu UTE A-League 2023/24 season."