Absent Sheffield Shield Crowds: Quality players, quality cricket, potential future stars of the game…but where is everyone?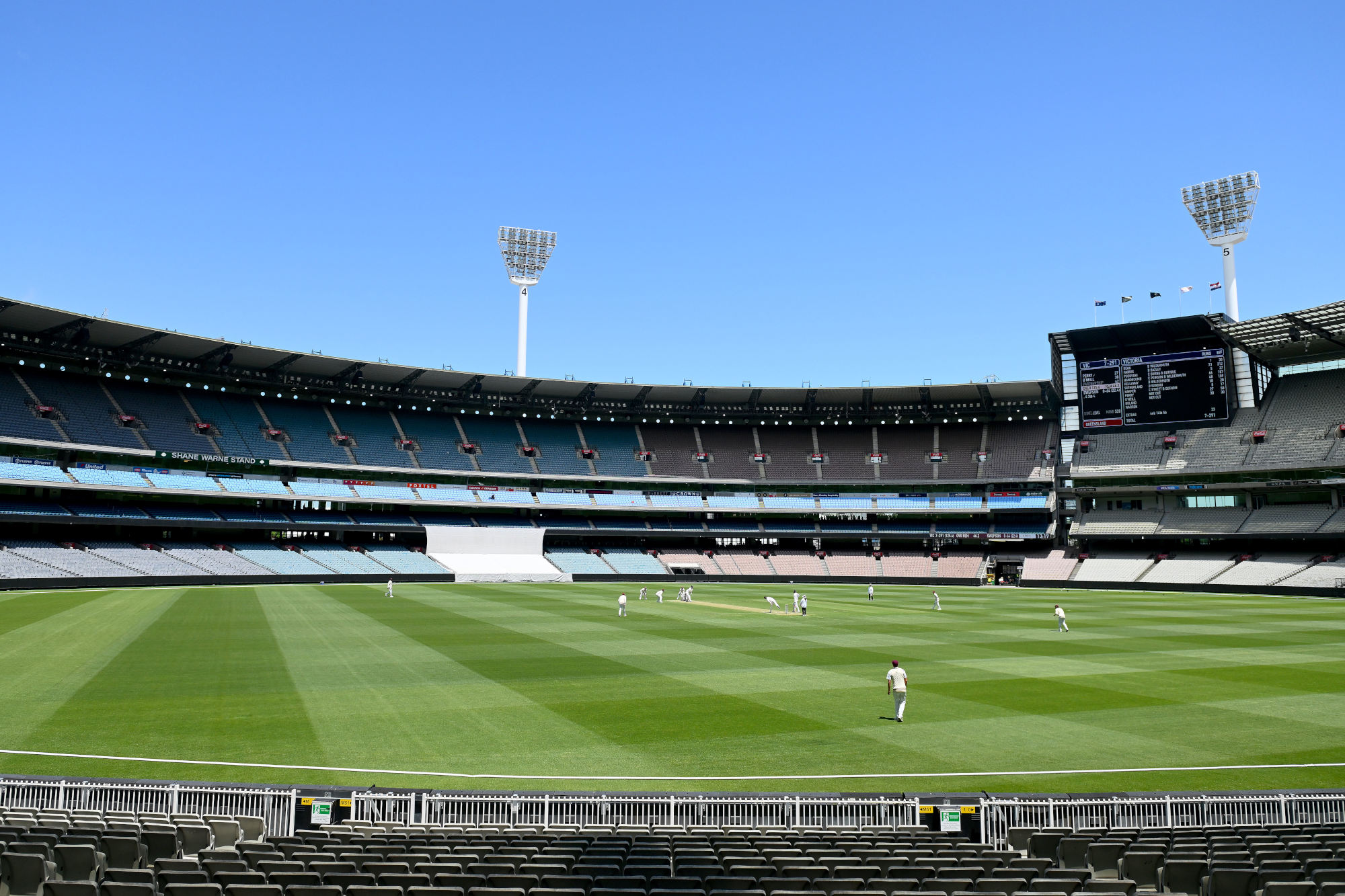 You cannot ignore the arrival of spring; magpies swoop, footie scarves get stored away and spiders rush from barbecues during that first sausage sizzle. If you listen out for it, you may even hear the sound of a perfectly timed on-drive skimming over grass, which marks the start of the domestic cricket season.
It was the lure of witnessing a beautifully played stroke that drew me to the second day of the Victoria versus Queensland Shield match at the Melbourne Cricket Ground.
But I soon was left wondering, where was everyone? There were more seagulls and more MCG staff; at 10.50am, it did not take me long, but I counted just 42 spectators.
Perhaps everyone is at work. It is a weekday after all, but a quick scan around the ground reveals a prevalence of retirees. There are also a few students – after all, they must need a break from algebra and detention.
I recall years ago a Shield match between these same two teams, but they featured our top high-profile players or stars of the game, in fact, I watched Shane Warne loping in to bowl to Matthew Hayden.
They competed intensely, teammates at a national level but skilled players pitted against each other in a state competition. Interestingly, that game was played at the Punt Road oval, next door to the MCG.
Quite possibly even then this competition was being relegated to lesser-known venues. Of course, the MCG needs to prepare for the AFL season but I cannot help but feel players aspiring for the national team are missing out on familiarising themselves with the outfield, pitches and boundaries of where they hope to represent their country. But I digress.
Does a lack of test cricketers frequenting the Shield competition dim our interest? Following the careers and aspirations of the likes of Marcus Harris, Matt Renshaw, Scott Boland and plenty of others does not seem to draw us to the ticket window.
Our test players are noticeably absent during the vast majority of Shield season and from 24th November, for instance, a number of them will represent Australia in a T20 competition in India.
It could also be said the Shield competition lacks rivalry. There are no state of origin feelings here; no Carlton versus Collingwood or Adelaide versus Port Adelaide simmering tensions.
Once New South Wales and Victoria were considered rivals and in fact played on Boxing Day.
But those days are long gone. Yet, we love our other sports national leagues including basketball, soccer and netball. The Sheffield Shield just does not seem to be a national league in its own right – well not in a popularity, or crowd sense.
There is little advertising or promotion for the Shield. You would not really know it is on. You might stumble over it on KAYO or find a two-paragraph report buried in the sports pages.
It will not be featured on the free-to-air news. On those channels, you are more likely to see footage of a tennis player smashing their racquet or a bird swooping on a golf ball.
Maybe the Sheffield Shield can be promoted like this:
"Come along and watch the emergence of exciting and talented players?"
"Order a latte you do not have to queue for?"
"See the experience of established players?"
"Sit in complete peace during the lunch adjournment without announcements telling you what car to buy or which insurance to choose?"
"Enjoy a day without Mexican waves, beer snakes and several arrests?"
The likelihood is that the Sheffield Shield competition is a victim of the Big Bash. It has a worryingly shrinking audience – those who can still appreciate the slow build and subplots of the longer game at a state level.
Otherwise, we are fed the quick thrill of wild shots, fireworks, music and supporting a 'franchise' (rather than a team) in rapid fire format – with rule tweaks and adjustments that take almost a season for players and fans to get used to.
For now, the Sheffield Shield remains the domain of the cricket purist. An opportunity to watch first-class cricket without constant advertising and that person Cricket Australia unleashes during test matches with a microphone reminding us of sponsor names in every sentence.
Sports opinion delivered daily 
Instead, we can listen to the appeals echoing through the stands, players calling to each other and the delicious sound of bat on ball.
There is plenty to saviour if you feel like going. Oh, and the crowd? It swelled to at least 200.
Loading…