'They can't lean on me': Why McLennan bailed on the board as 'agitators' welcome 'honourable decision'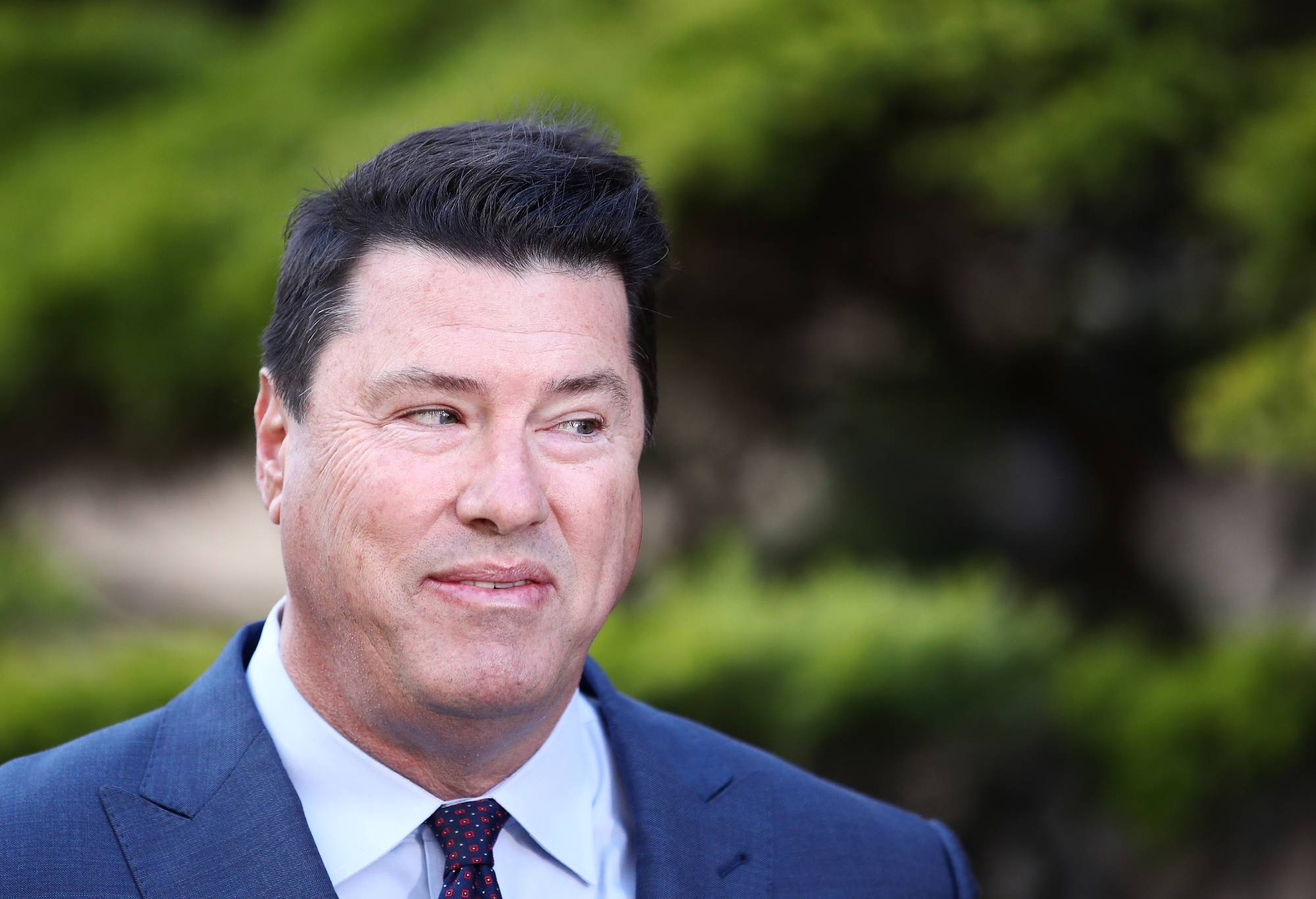 Hamish McLennan refused to stay on the Rugby Australia board to help progress the game "on principle" after bring forced out of his position as chairman.
After a dramatic two days of meetings McLennan lost his position and has been replaced by former Wallaby Daniel Herbert as interim chair.
He was asked to remain on the board but made it clear he wasn't happy to stick around to help, in an interview with Sydney radio station 2GB on Monday.
"When a board goes through a process like that, they obviously want change. I understand it was a bit of a split vote, which is sort of interesting," McLennan said.
"I think what's happened is actually going to create more divisions within rugby, not less as they talk about unity.
"I just felt on a principle that you know, they can't lean on me to continue to help on broadcast deals and the Rugby World Cups in Australia, and all the other commercial matters and still expect me to contribute in that regard. So really, on a principle I just said, 'if you want to change the direction you guys go for it and you run it'."
The coup was sparked by a letter on Friday afternoon where six state unions said they did not believe McLennan was acting in the best interests of the game.
"There's no doubt that there's been a coordinated campaign to smear me and that's that's been fed back through me and other board members," said McLennan.
"So I think that's a complete cheap shot. We've won a World Cup for the men and women in 2027 and 2029. We've got broadcast deals done, we brought sponsors into the game and if you just look at some of the support I've had from former Prime Minister John Howard, John Coates, key sponsors, Cadbury, a lot of support out there – and Andrew Forrest and Nicola Forrest – they're not dumb people.
"They're really smart so I think they know it's a journey and in life any business takes time."
McLennan also downplayed the scale of opposition to his tenure.
"There was certainly some agitation from the ACT Brumbies and the Queensland Reds and some of the minor states like Northern Territory, South Australia and Tasmania," said McLennan.
"They said they weren't happy with the leadership and the performance of the Wallabies, and they wanted a change in direction. You had three of the Super clubs that drive all the money into the game being the Force, the Rebels and the Waratahs who were very happy with me to stay.
"I'm very philosophical. I've probably done something for rugby every day for the last three years. And I've given them my all. I feel like if we were batting, we're going for sixes every decision that we made.
"So the results of the World Cup were pretty poor, but I think we've got to look at the underlying reasons. The fact is the system's broken, and we've got to fix it."
The six unions – the ACT and Southern NSW, Queensland, West Australia, Northern Territory, South Australia and Tasmanian Rugby Unions – released a joint statement on Monday following McLennan's departure.
 "Mr McLennan has always acted in what he genuinely believed was in the best interests of our game, and his resignation today is a demonstration of this," the statement read.
"It is an honourable decision that recognises his continued service had become a distraction to the game.
"Mr McLennan cannot be faulted for his energy or devotion to rugby, nor his tireless efforts for the game.
"In particular, his efforts during the COVID pandemic helped secure the game's future during its darkest hour.
"The Member Unions remain committed to working with Rugby Australia's new Chair Dan Herbert and Chief Executive Officer Phil Waugh on their plans for high-performance centralisation. 
"The Member Unions also look forward to supporting Rugby Australia in an independent and transparent process to replace Mr McLennan."
McLennan was asked if there was a "power grab going on".
"In my opinion yes. They want to have a greater says and I think this is all about money and control at the end of the day, so we'll see how it plays out," McLennan said.
He reflected wistfully that he had seen more Wallabies losses than wins during his doomed tenure, that included the decision to replace Dave Rennie with disastrous Eddie Jones.
But he added: "It doesn't matter. No one died at the end of the day. And it's just a game – an important one and one that I love – but there's a war going on in the Ukraine. There's a war between Israel and Hamas. And that's real stuff that really matters."