Will East Coast-based National Second Tier sink or swim?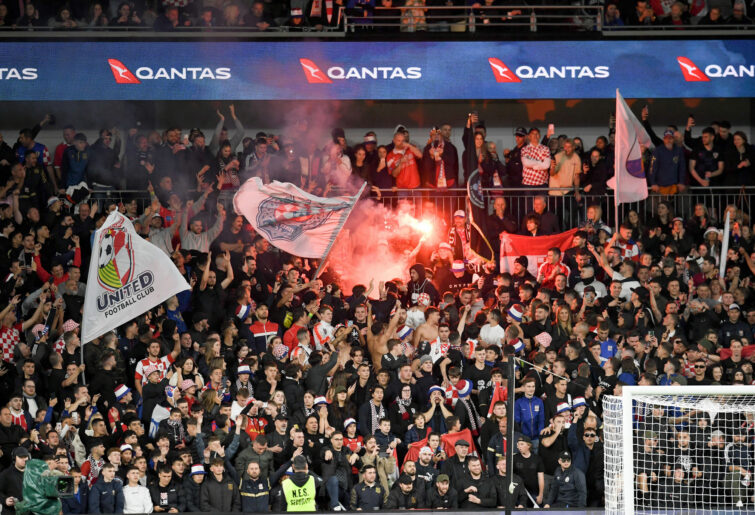 Football's National Second Tier came another step closer to life with Football Australia's announcement of the eight foundation teams that will take part in the inaugural season starting in March or April 2025.
The eight foundation teams include five from NSW and three from Victoria: Apia Leichhardt FC, Avondale FC, Marconi Stallions FC, Preston Lions FC, South Melbourne FC, Sydney Olympic FC, Sydney United 58 FC, and Wollongong Wolves FC.
Football Australia also announced plans for two formats: a 10-team competition and a 12-team competition.
Already dubbed a "south-eastern Australia regional league" because of inside knowledge that teams would only come from Australia's two most populous states, the foundation teams have had to pass rigorous inspections of their finances, stadia and other metrics, and those that missed out did not meet "operational and commercial elements".
Sports opinion delivered daily 
There will be cries of Sydney/Melbourne/East Coast bias, but the fact is that teams from other states simply did not measure up.
The inclusion of some of the storied former National Soccer League teams should please the "old sokkah" crowd, many of whom to this day still refuse to support the A-League because in 2005 Football Federation Australia did not include a single team from the NSL.
Football Australia's inclusion of so-called "ethnic" clubs does come with some risk. I was at CommBank Stadium for the 2022 Australia Cup Final between Sydney United and Marcarthur FC, where some of Sydney United's Croatian fans chanted fascist songs, performed Nazi salutes, and were disrespectful to both the Welcome to Country and the Australian National Anthem.
Even though it was a final it would normally have attracted minimal media coverage – if any coverage at all – but because of the offensive actions of a few, the mainstream media were all over it.
Despite the Socceroos' best-ever finish at the 2022 Qatar World Cup and the Matildas' huge record crowds and fourth-placed finish at the Women's World Cup only three months ago, apart from Round 1 of the A-League Women, this season's domestic crowds have been disappointing.
The worry for the NST is: would the casual football fan have an interest in a match between, say, a "Greek" heritage team and an "Italian" heritage team? The crowd numbers and the general public's attitude to the old NSL proved that the answer to that is a resounding no.
Unfortunately, many look back on the period with rose-tinted glasses, and overlook the small crowds and clashes between fans.
Recently we've seen young players from the A-League making big moves abroad, the largest being Nestory Irankunda's almost $6 million transfer to Budesliga giants Bayern Munich.
Others include Granang Kuol to Newcastle United FC, Marco Tilio to Celtic, Jordy Bos to Westerlo, Aiden O'Neill to Standard Liege, Nectar Triantis to Sunderland, and Sam Silvera and Tom Glover to Middlesbrough.
There are various reasons why the old NSL produced some of our greatest-ever Socceroos but perhaps the main one is that there were more teams in the NSL (14-24, depending on the year), so there were more opportunities for players, and especially young players.
The National Second Tier should provide a lot more opportunities for young Australian players and coaches, and help our various national teams; sorely needed when you have just 12 professional football teams in the whole of Australia.
Football Australia CEO James Johnston said: "It symbolises our commitment to reconnecting the football pyramid and enhancing the competitiveness of our national game."
Once promotion and relegation between the A-League and the NST is introduced – at an as yet unspecified time – this will eventually help align the whole Australian "football pyramid" from amateurs to professionals, as it is in most countries around the world, most famously in the UK.
Currently in the English Premier League, Luton Town FC were in the non-professional fifth tier as recently as 2009. Popularised by Netflix and bankrolled by Hollywood A-lister Ryan Reynolds, Welsh club Wrexham AFC rose from non-league football to League Two where they currently sit second, pushing for promotion to League One.
It's well known that Channel Nine and News Corp have broadcast deals with the NRL and it's the same situation in the AFL with Channel 7. The A-Leagues have close to zero coverage in the Australian mainstream media and this will be something that the NST will also have to contend with.
The success or failure of the National Second Tier will depend on a number of factors including sponsors, the broadcast deal, advertising, and most importantly, whether the public gets on board.
As an admirer of Football Australia's CEO James Johnson and an optimistic life-long football fan, I'm hopeful the NST will succeed, but with Football Australia's track record, the mainstream media, and the general public's almost complete lack of interest in the A-League, unfortunately the realist in me says it's unlikely.
Loading…