Smart Signings: Seibold's squad building is going nicely – if Manly can actually get their best on the field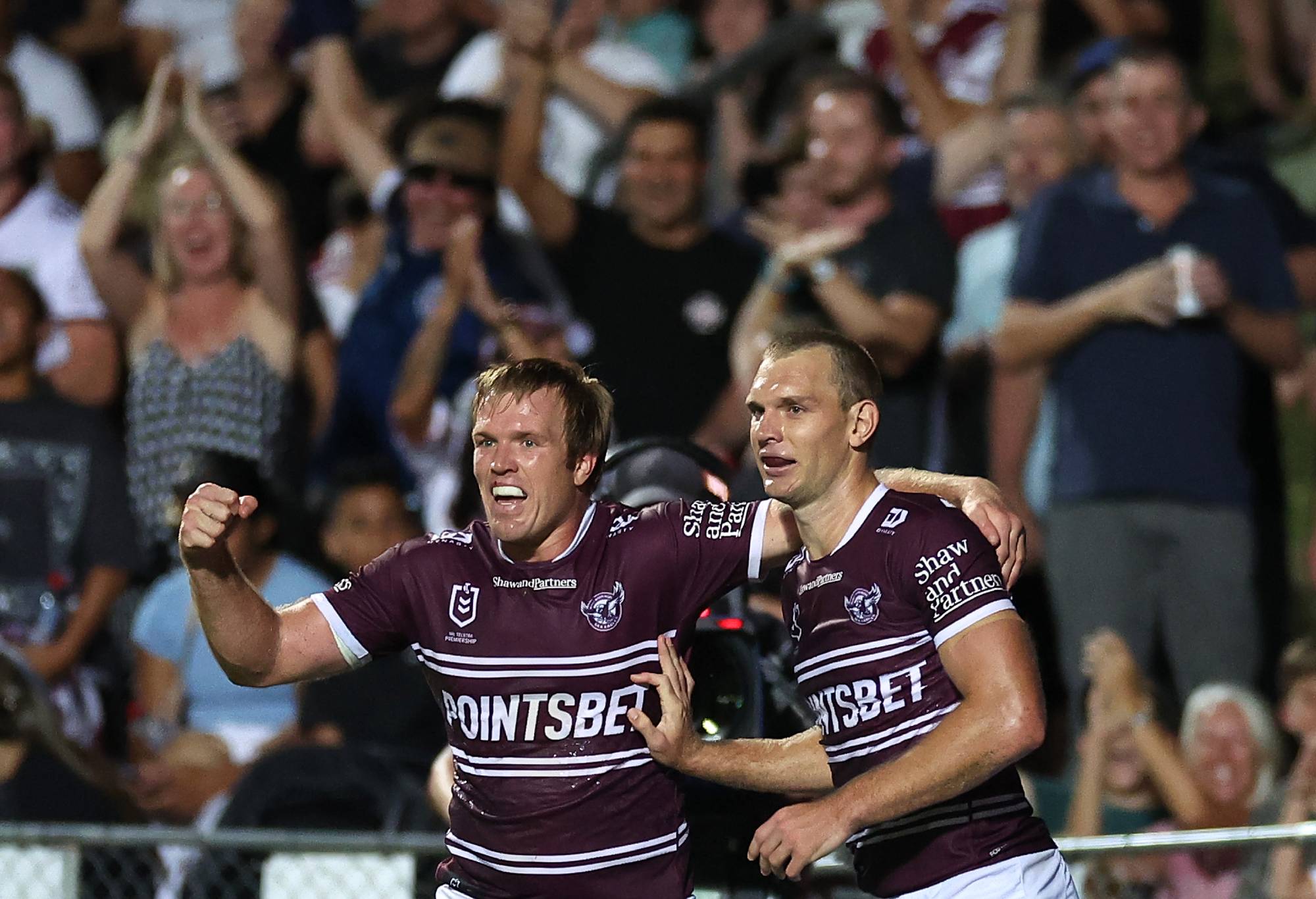 With the Finals over and the November 1 contract deadline passed, we can officially declare the NRL's silly season open.
Into the morass of gossip and conjecture, we will bring sanity, with the relaunch of Smart Signings, our dissection of where clubs are weak, what they need to improve and where they might find it. Expect stats, profiles and insights, with options that are available and realistic. Don't expect rumours.
Were Manly good in 2023? With a new coach, new system and their usual problem of having all their salary cap invested in three players, the answer is a solid maybe.
In the good column, Anthony Seibold did seem to have embedded that style of play pretty deeply by the end of the year, even when players were going down left right and centre.
In the bad, they lost their way at times and wasted pretty much an entire year turning one of their most creative forwards into an uncreative, non-running five eighth.  
Some losses they can cop – Newcastle and Parramatta without multiple players in Origin – but when you're dropping games at home to the Titans, there's only yourselves to blame.
As ever with the Sea Eagles, it's about keeping their best players on the field. With Tom Trbojevic, this is a top eight, potentially top four roster – especially if they keep up with the expansive style that they got used to late last season.
Seibold's strategy seems perfect for the players he has and Manly appear to have bought to that plan.
They've built a pack based around making high contact, then winning the floor, with a backline that has pace to burn and backrowers who thrive off early ball. 
It's pretty obvious what the plan is going to be: get the footy wide and get it wide early.
Luke Brooks at five eighth is the star signing and probably the only change to the run on 13, and there's confidence that he could rediscover the form that saw him valued at a million bucks by the Tigers (stop sniggering at the back) when paired with a controlling halfback in Daly Cherry-Evans.
Taniela Paseka, Jake Trbojevic and Josh Aloiai all know this style already and play well within it, whatever configuration they end up in, and Tof Sipley and Ethan Bullemor offer points of difference from the bench.
Other new arrivals, such as Aitasi James, Corey Waddell, Tommy Talau and Jaxson Paulo all add options to a list that already has plenty, with Brad Parker, Aaron Woods, Matt Lodge Jake Arthur and Karl Lawton reliable depth and young guns like Gordon Chan Kum Tong, Ben Trbojevic and Zac Fulton all due for more time.
Manly have three roster spots left and no major names off in 2024 – Burbo and CKT would be the highest profile, which says a lot – leaving the salary cap tight but manageable.
So have the Sea Eagles secretly, quietly manoeuvred themselves into a really good position? Roster-wise, you'd have to say so.
As we mention a lot in this column, the best sides rarely have too much turnover. 
While Manly are not yet among the best sides, they are moving from a position of missing the finals twice in a row to building their way up the ladder and have set themselves not to turnover much this time next year – if all goes well, of course.
The major weaknesses are if someone should leave or, inevitably, get injured again. Aloiai is heavily linked with a late career Super League move, which would greatly diminish the pack, and with the plan fundamentally focussed on big men in the middle, it would be a problem if they were required to play Woods particularly often.
Manly have built injury risk into their squad planning, too. If Turbo goes down (he will), then either Reuben Garrick or Tolu Koula is the fullback, and if DCE or Brooks is out, Jake Arthur slots straight in.
The gaping hole, however, is in the middle. If Jurbo or Lachlan Croker were to miss any significant game time, it will be a big problem for Manly.
Cham Kum Tong is clearly the future hooker, but he's not there yet and certainly couldn't go 80 minutes like Croker does. 
Jurbo is a unicorn who very rarely gets injured and averages 80 in the middle, which is impossible to replace.
What they need, really, is a combination hooker/middle like Siliva Havili, someone who covers multiple bases and can offer impact on some occasions and hold the fort on others.
Again, it's possible that Chan Kum Tong is that guy given his promise, but he's not quite there yet and it's a long way back to a Karl Lawton or Dean Matterson from Croker.
Lucky for tem, a few of these players do exist on the November 1 list.
Ray Stone is the name that jumps out. He covers 9 and 13 and, amazingly, has even better tackling stats than Jurbo – the king of all NRL defenders – with 31 on average, just six shy of Jake despite playing 20 fewer minutes per game.
He's perfectly positioned to add starch to the bench, especially if the plan is to cycle through higher-impact, lower-minute forwards, and could spell Trbojevic or Croker tactically during games. 
Jazz Tevaga perhaps offers even more versatility, having featured at prop as well, and would represent the perfect upgrade in terms of a bench utility who could cover any middle role.
His tackle efficiency also outrates Jurbo and his rate, at 23 per game across just 38 minutes, isn't far off either. 
Of those available in the here and now, it's not at all surprising that the club Nathan Brown training with them, who certainly brings aggression to the pack and has tackle involvement rate numbers that suggest he could do a job on the cheap.
Looking forward, that's somewhere they can certainly upgrade, but as a stopgap, they could do a lot worse.
The club have Woods and Lodge already as dollar dazzler depth options, and Brown fits nicely in with them. It's the sort of deal that the Sea Eagles need to make given their salary cap position elsewhere.
If Seibold sticks to the style, and if he can keep his big guns on the field, then he might not need to turn to those three too much. If that happens, you can expect big things from Manly.
Unfortunately, of course, that hasn't been the case in recent years. Defeats change the style and Tom Trbojevic rarely goes through a year unscathed. 
Still, hope springs eternal on the beaches – and, perhaps in 2024, with good reason.
Loading…